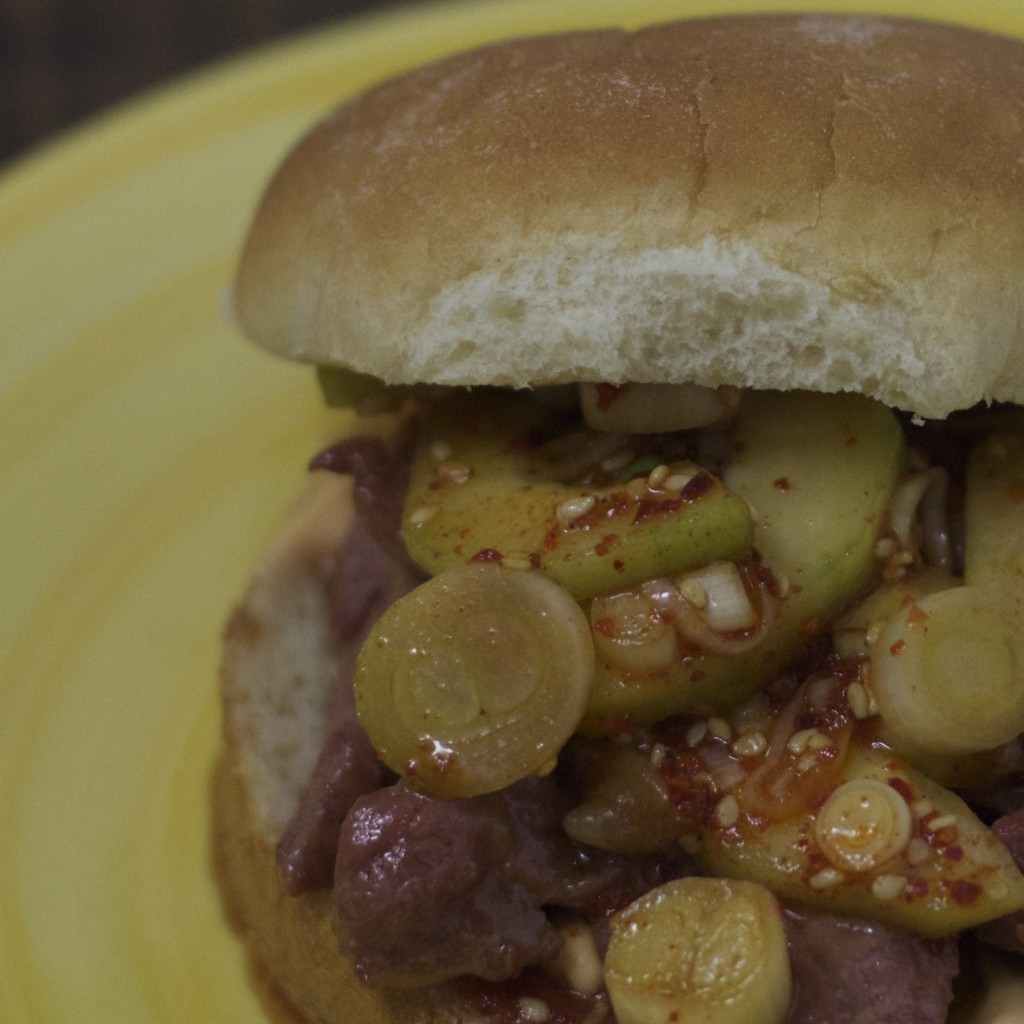 If you are tired of ground beef sloppy joes or are looking to bring classic Korean flavors to the table, then this dish fits the bill.
I've made bulgogi many times, thinly sliced beef marinated in sesame oil, soy, pear and apple juice and then grilled.  The sugar in the marinade caramelizes and the resulting flavor is memorable.
This dish brings together the caramelly flavors of bulgogi with a traditional sloppy joe presentation.  I've topped it with Cucumber Scallion Pickles and a schmear of Sriracha/Soy Mayo.
When served recently to some friends the reaction was:
This is too good to be called a sloppy joe
I support the 'too good' part - my belief is that all sloppy joes should be too good.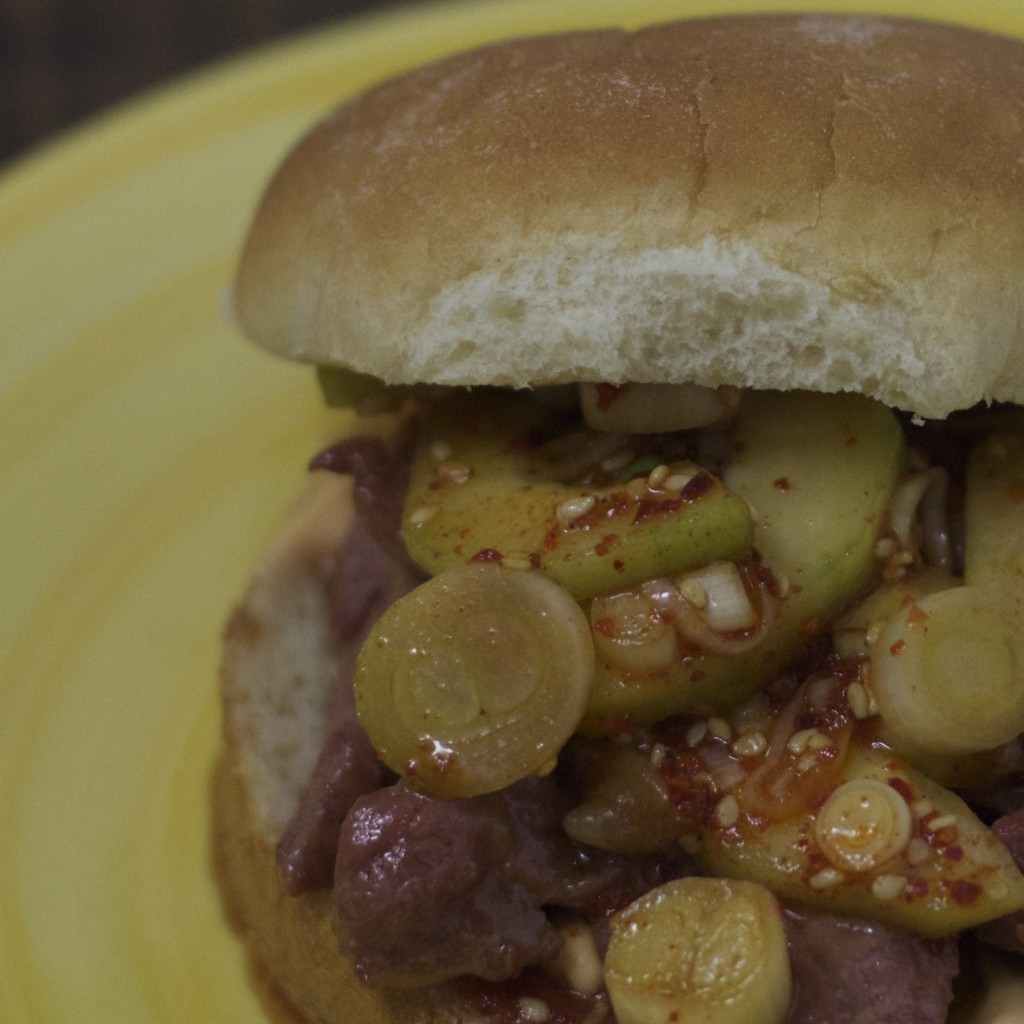 Ingredients
1 cup low sodium soy sauce
2 tbs sugar
1 tbs garlic, crushed
1 tbs sesame oil
2 tbs mirin
1 Asian pear or domestic pear, peeled and pureed
1 small carrot peeled and diced
1 onion, diced
1 cup apple juice
2 pounds beef brisket (or ribeye), thinly sliced (helps to chill it first)
Soy/Sriracha Schmear
1 cup mayonnaise
2 tbs low sodium soy sauce
2 tbs sriracha
Directions
combine the marinade ingredients in large glass bowl (or plastic container)
add thinly sliced beef and stir to coat completely
refrigerate overnight (or 6 hours)
Schmear
Mix ingredients throughly in a bowl and refrigerate until serving time
Bulgogi
Drain marinade from beef and cook in batches over high heat.
Remove from heat to bowl or serving container
Serving
Spread a heaping tablespoon of the schmear on a bun
Cover with beef
Top with Cucumber Scallion Pickle
More delicious recipes
This one of the many fanastic recipes available on this blog