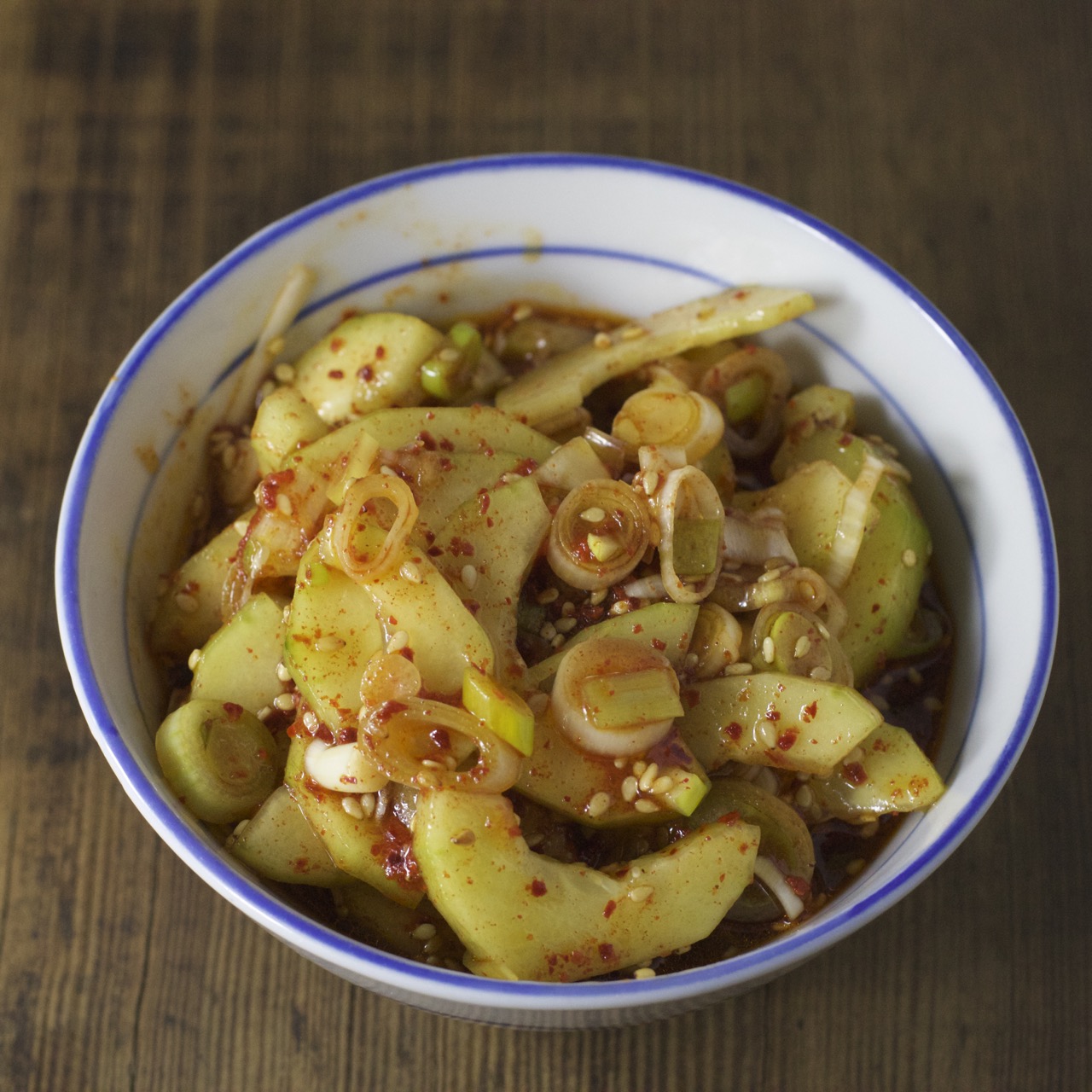 If there is a gene that predisposes one to loving pickles and pickled food, then I have it in spades.
This dish has the classic Korean blend of sesame oil, gochugaru (Korean red pepper flakes), and vinegar.
Gochugaru is milder and smokier that traditional red chili flakes.  You can find these at your local Asian market or Tae-kyung Korean Red Chili Pepper Flakes Powder Gochugaru, 1 Pound.
You'll also note that whenever I make a salad with cucumbers I split them length wise and scoop the seeds out.
I would imagine that this would survive in the refrigerator for a few days - but I cannot assert that as I've never had this last in our house longer than the day it was made.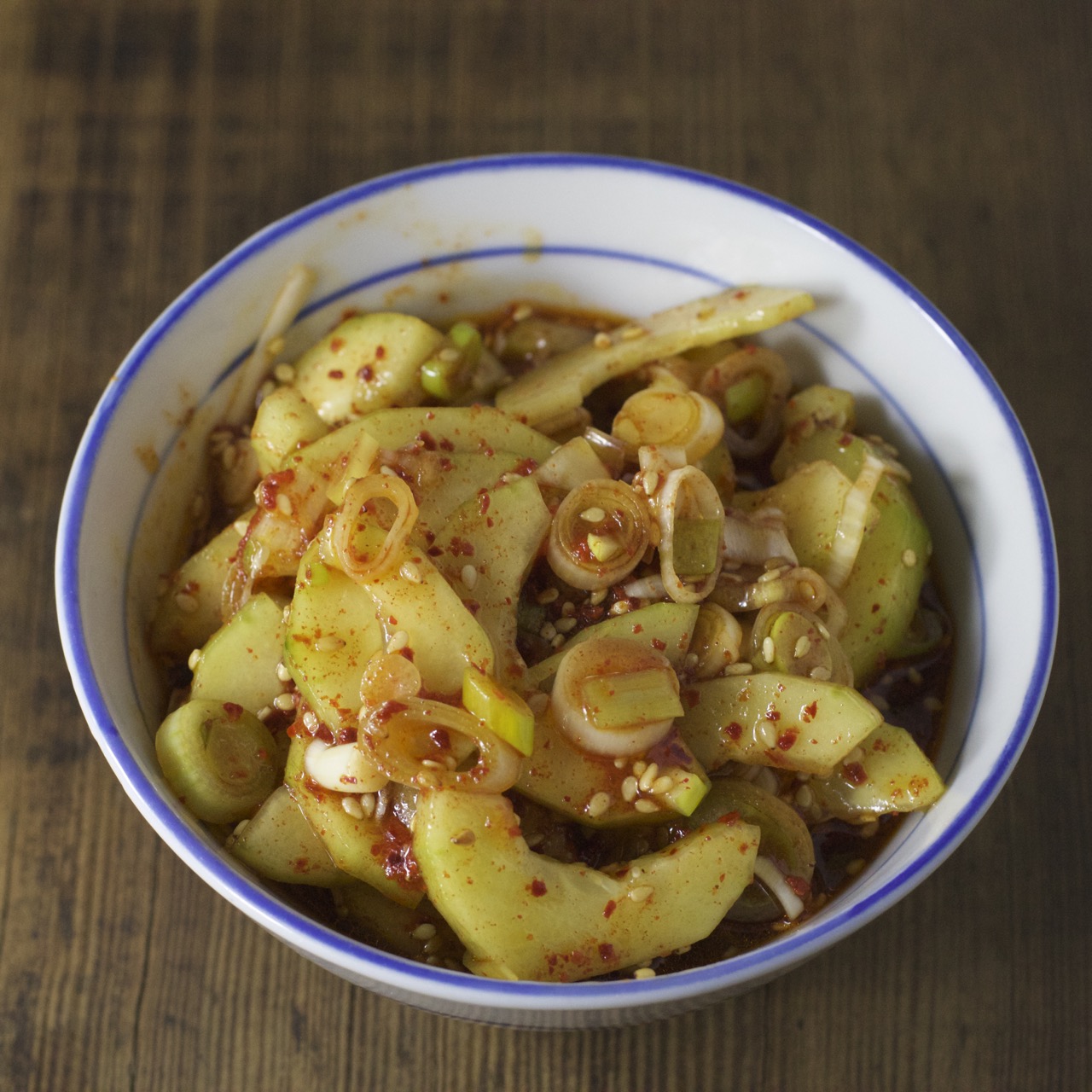 Ingredients
1/2 cup low sodium soy sauce
2 tablespoons water
1/4 cup sugar
2 tbs Korean Red Chili Flakes (gochugaru)
2 tbs grapeseed oil
2 tbs sesame oil
3 tbs rice vinegar
2 tbs mirin
1 tbs sesame seeds
2 bunches scallions, julienned
2 cucumbers, seed, cut into crescents
Directions
Stir all ingredients together in a large non-reactive bowl
Let sit for at least 30 minutes, preferably longer
More delicious recipes
This one of the many fanastic recipes available on this blog