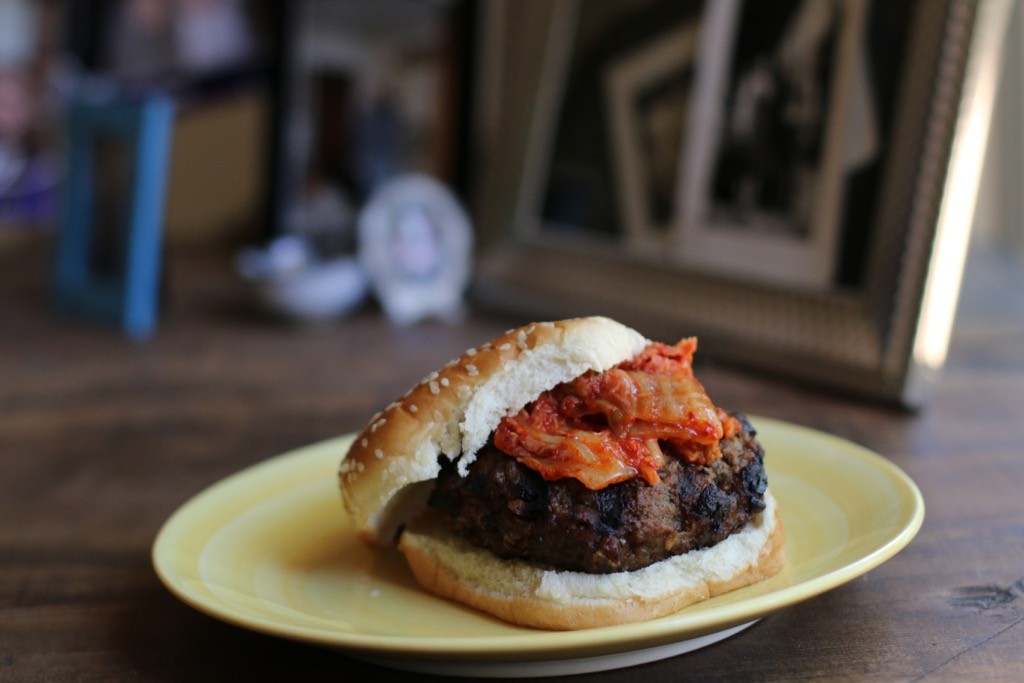 My clan has been playing with variations on the classic burger for years and a few combinations have made it to the top of the list.  The Korean inspired bulgogi burger is a go-to when we are grilling.
The burger combines the crunch of scallions with the umami from soy sauce, the nutty presence of sesame oil, garlic, ginger and a touch of sweetness from Palm or brown sugar
I've cooked these as sliders and full on burgers.
Serve with a sesame bun and top with kimchi or Cucumber Scallion Pickle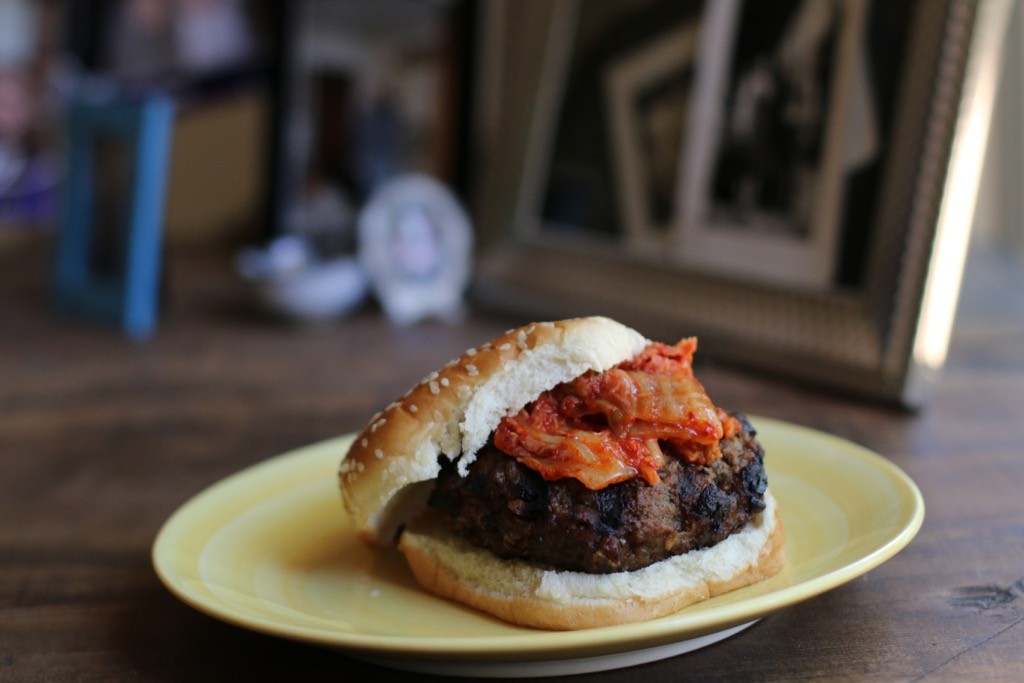 Ingredients
4-5 scallions, sliced thinly (white parts)
2 tbs ginger minced
2 tbs garlic minced
2 tbs sesame oil
2 tbs soy sauce
1 tbs gochujang
1 tbs brown sugar (I used palm sugar)
1 apple, grated
1 1/2 lb ground chuck
Directions
mix all ingredient together
divide into six patties
grill over med-high heat - there's lots of sugars in here so keep an eye on it
serve on sesame bun with kimchi or scallion pickles
More delicious recipes
This one of the many fanastic recipes available on this blog