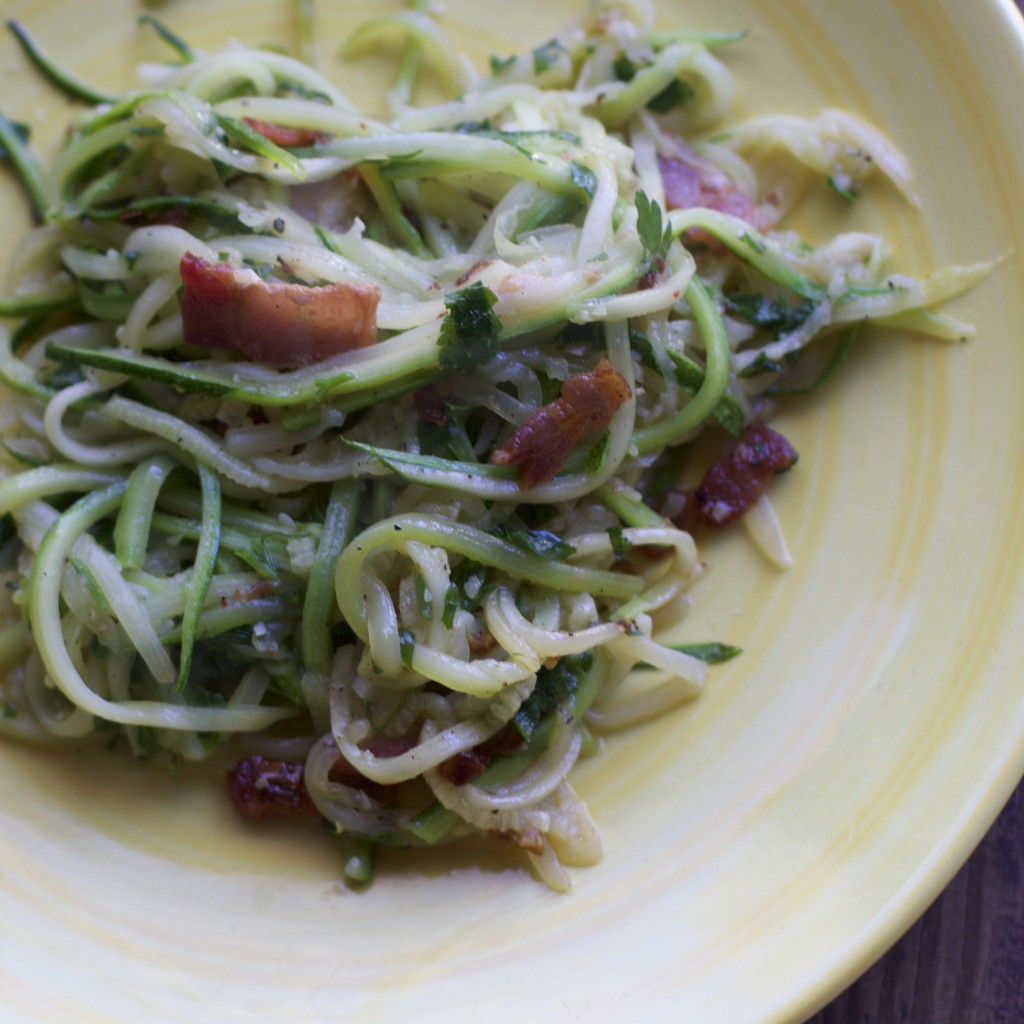 Have you seen Chef? It's about a chef that rediscovers his passion for cooking (and his family) after losing his restaurant. There is a lovely scene in the movie where Jon Favreau (the chef) is cooking a solo meal for Scarlett Johansson. It's a seduction scene and although no one gets naked I think all would agree that it's a sensual scene.
What dish is Jon Favreau cooking? Pasta Aglio e olio. A simple combination of oil, garlic, red pepper and parsley. It's so simple but shockingly good - the combination and simplicity of the ingredients belies the power of the finished product.
I've made Aglio e olio many times. I even hurried home after seeing Chef and did so with some additional flair trying to recreate the magic - Scarlett alas did not appear.
Over the last few weeks I've cut out dairy and gluten entirely from my diet. I've been struggling for some time with debilitating carpal tunnel like symptoms and as I exited the holiday season with no relief even after taking a break from the keyboard I began exploring other non-surgical options.
I'm having a blast doing the Paleo/Gluten Free/No Diet Coke meal planning. It's too early to declare complete victory, but my wrists feel substantially better as do I overall.
With that said I put together this version of aglio e olio using zucchini ribbons in place of pasta.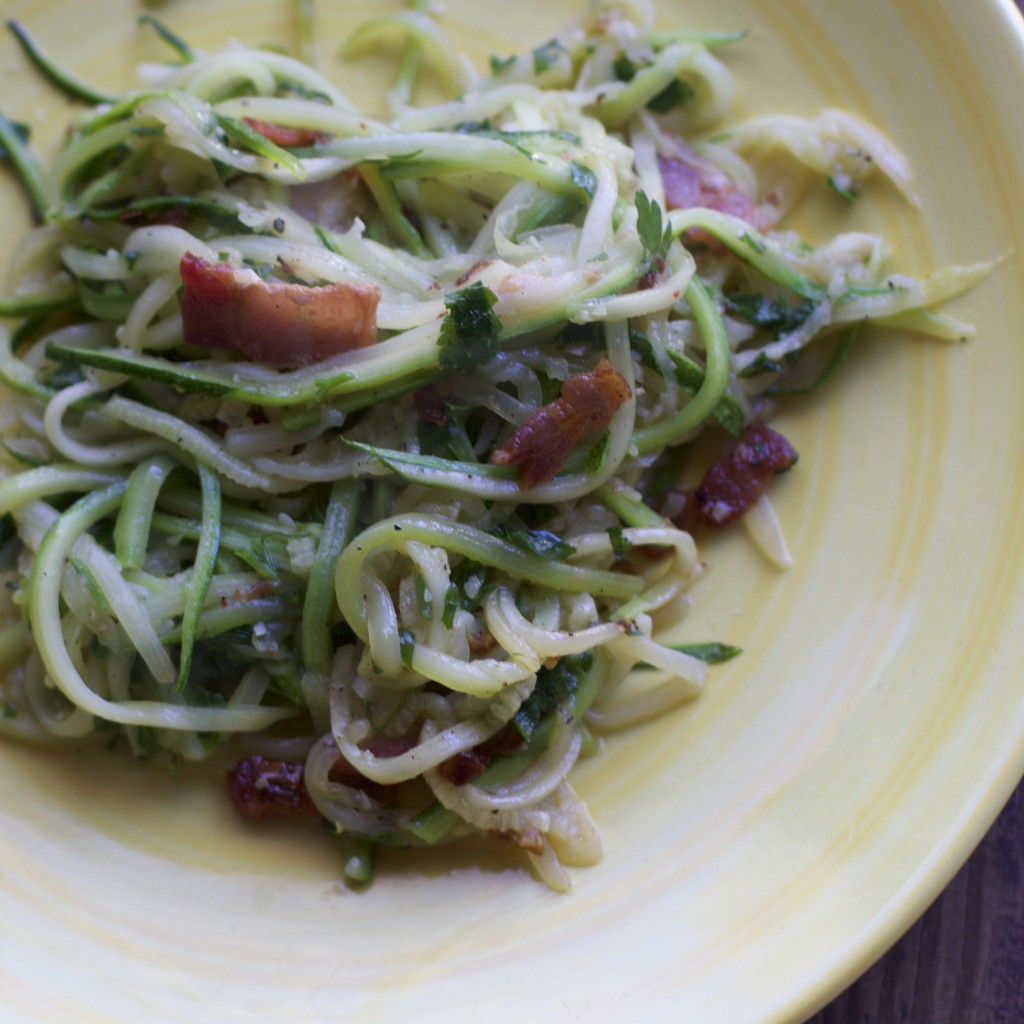 I scored the UberChef Premium Ultra Sharp Stainless Steel Julienne Peeler & Vegetable Peeler with Cleaning Brush | UC-JP101 recently and used it to great effect here.
I quickly had a heaping pile of zucchini and the classic flavors of the aglio e olio emerged as I pan sautéed the zucchini.
Mentally I went into the eating of this dish from the perspective that it's an awesome vegetable dish but the overwhelming flavor association with the pasta classic and the silky zucchini noodles with just a bit of resistance blurred the lines - pasta or zucchini?
I'm not selling this as replacement for the time tested classic. I think you'll agree though that it deserves a place in the regular rotation.
Ingredients
6 garlic cloves, slivered
1/2 tbs crushed red pepper flakes
Sea salt
Ground black pepper
1/4 cup fresh parsley, minced
3 green zucchini - julienned (preferably with a julienne peeler for thickness and consistency)
2 tbs olive oil
Optional
3 slices thick cut bacon - cut into 1/2 pieces - feel free to omit if you are going straight vegetarian
1/4 cup parmasean cheese - I omitted this but feel free if you're doing dairy
Directions
heat oil over medium heat (if you're using bacon, start with that and then proceed without additional oil)
add garlic and sauté in oil until fragrant and beginning to brown
add red pepper flakes and a pinch of sea salt along with pepper
add zucchini and stir for a few minutes until it becomes limp
remove from heat and add parsley
toss to mix parsley in
More delicious recipes
This one of the many fanastic recipes available on this blog