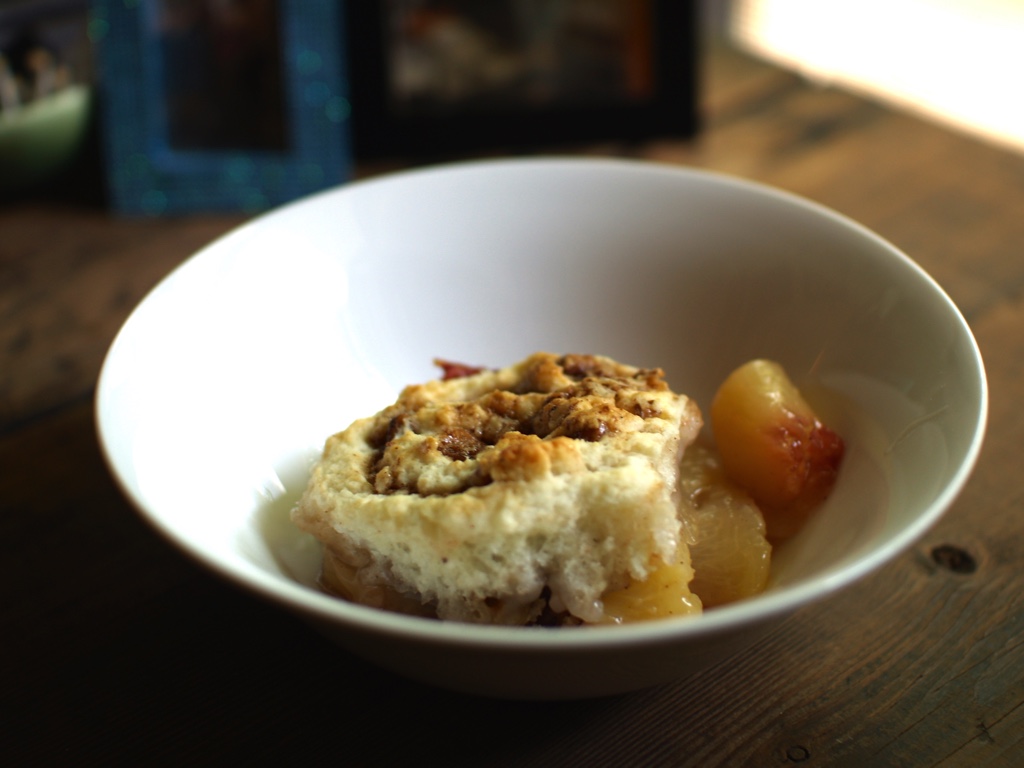 I'm not sure if you are familiar with the Happy Oatmeal Cookie Dance. I'm pretty sure it's a thing. My vanity prevents me from posting a video but essentially every time I make oatmeal cookies as I add a dash of this and a splash of that my mind wanders and I'm overcome with the (now familiar) sense that this batch of oatmeal cookies will be the ultimate batch of oatmeal cookies. This batch will be so grand that it will redefine the oatmeal cookie space. I am told that while baking said cookies it appears that my body is moving to some invisible jig - now known as the happy oatmeal cookie dance. In reality after 10 minutes in the oven I am instead greeted by either a) a new form of oatmeal brittle (too much butter) or b) a tasty tray of oatmeal bars (too much baking soda?).
This experience repeats itself (sans dance moves) with most of my baking endeavors.
While creative exploration of ingredients, quantity and timing result in often delightful end products in straight up cooking I have yet to find (and master) the creative levers in baking.
With all of that said, you may wonder if it's worth reading any further on what is clearly an exercise in baking. I assure you it is. In an act of unnatural self-discipline I present here a recipe from my lovely wife and one that I have practiced (both in the kitchen and even in the dutch oven while camping).
The magic in this recipe is the pecan roll that sits atop the sweet, syrupy peach mixture.   The mix of textures between the crunch of the pecans and the pillowy roll with the sweet summer peach makes for a great bite.
Ingredients
1 1/2 cups sugar
2 tbs cornstarch
1 tsp ground cinnamon
1 cup water
8 cups fresh peaches
3 tbs butter (melted)
1/4 cup brown sugar
1 cup chopped pecans
2 cups self-rising flour
2 tsp sugar
1/2 cup shortening
3/4 cup buttermilk
Directions
Combine sugar, cornstarch and cinnamon in large saucepan.
Gradually stir in peaches and water
Bring to a boil and stir often until thickened
Combine melted butter, brown sugar and pecans in separate bowl - set aside
Combine flour and 2 tsp sugar in large bowl
Cut in shortening with pastry blender (or knife and fork) until mixture is crumbly
Add buttermilk, stirring just until dry ingredients are moistened
Turn dough out onto floured surface and knead 3-4 times
Roll dough into rectangle
Spread pecan/brown sugar mixture over dough
Roll the dough in a jellyroll like fashion
Cut the jelly roll into rolls (generally one per serving - 1/2 inch or so thick)
Pour peach mixture into 8x11 pan and arrange rolls on top of peach mixture
Bake at 400 degrees for 25-30 minutes until rolls are lightly browned.
More delicious recipes
This one of the many fanastic recipes available on this blog