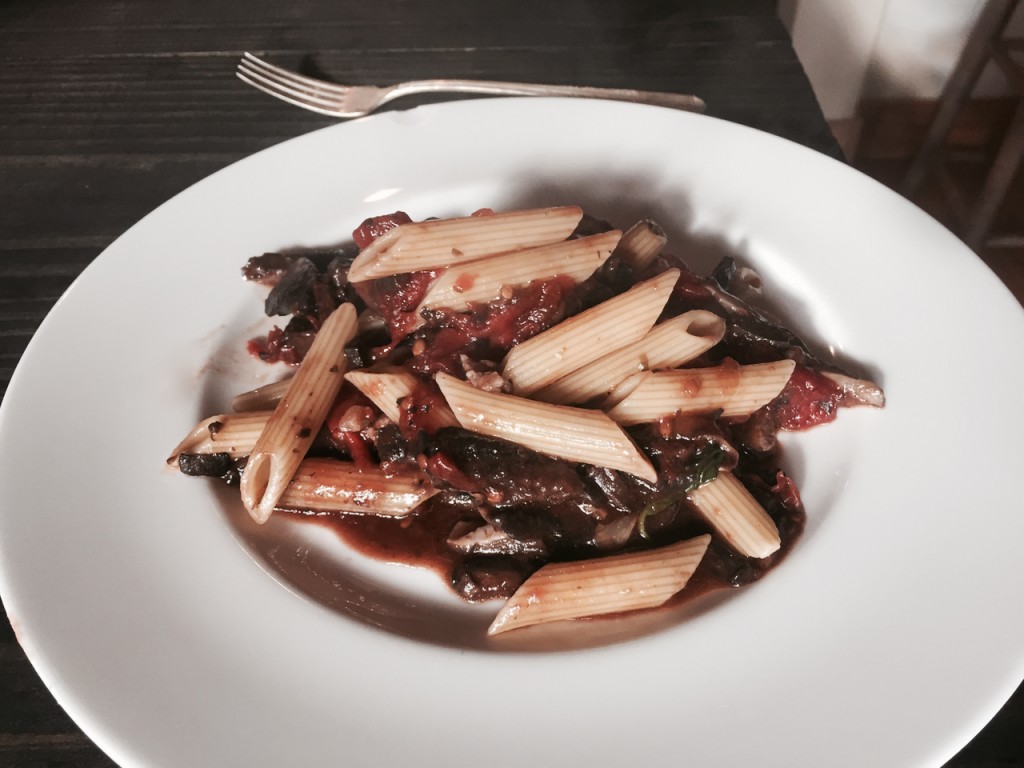 Summer is in full swing and the hustle of work and comings and goings of the kids are keeping us hopping. We've reclaimed the daughter from camp and are headed into a week away from work.
I've been on a bit of a manic tear these last few weeks with new books and weblinks piling up in anticipation of some downtime.
Listening to this week.
I wrapped up  The Martian, an examination of domestic cooking and eating tools and their evolution.
I totally love the passion that Wilson brings to her work and the Gastropod team has done a great job lining up and delivering on engaging topics and their masters.
Reading this week
Back in the day when preparing for a vacation I would gather books together that have been on my radar or lying fallow in the bedside wasteland.  I would narrow down the lot to a rough ratio of one book per day.  It's been a while since I consumed books at that rate.  I now feel accomplished to get through a single work in a week.  Unfortunately my ambition has not kept pace with my consumption so I entered the week with four or five books in tow, including Lesser Beasts: A Snout-to-Tail History of the Humble Pig(http://markessig.com) which I'm enjoying but not plowing through.
I'm just starting Cuisine and Empire: Cooking in World History queued up and have thumbed through it a bit.  The latter is a lavishly illustrated examination of the evolution of taste.  It does so by examining different cultural eras from the prehistoric through classical antiquity through imperial china and into post renaissance Europe and into modernity.  I can't wait to get into it.
Favorite food themed link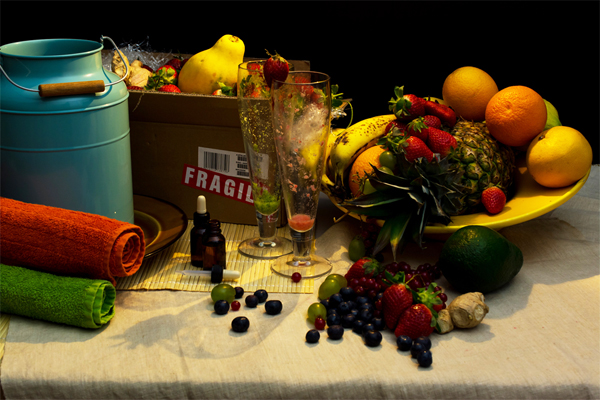 I came across this on Flipboard.  It's a photographic series by Dan Bannino which creates stunning still lifes of diets from selected celebrities and historical figures.  The arrangement is masterful and is sure to bring both adoration and a healthy chuckle.
Mushroom Pasta
I mentioned above the slightly manic tear I've been on with respect to food, cooking, food history etc.  I've been playing with a few ideas about some longer form writing and most of my energy is focused on food related ideas.  One such area of focus is on Umami - the fifth taste.  Umami is most closely described as 'meaty', it's all about mouth feel and it is officially a taste along with sweet, bitter, acid/bitter and salt.
I have been playing in the kitchen a lot with Umami rich ingredients, concentrating the Umaminess of dishes.  Mushrooms, tomatoes and parmesan cheese are all high in glutamate.  Salt, which makes almost all flavors pop is particularly potent in concert with tomatoes.  Hmm, what to make with mushrooms, tomatoes, parm and salt?  Mushroom sauce and pasta of course.
I choose Portobello and Shiitake mushrooms for this dish.  Portobellos are substantial and contain high(er) levels of Umami compounds.  Shiitakes also contain high umami flavors.
I chose a slow simmer in oil for the mushrooms.  In essence I treated them as if I was stewing a cheap cut of beef and let them soften in a dutch oven for an hour or more.  I added a can of San Marzano tomatoes, a dash of salt and let that stew until the tomatoes broke down.
With a pot of boiling water ready to go the pasta cooked quickly and after draining tossed the pasta with the chunky mushroom based sauce.  Shaving parmesan atop the dish it went to the table.
There is no mistaking this as a meatless dish but it retained the mouthfeel of a hearty stew.  The earthiness of the mushrooms and the slightly acidic bite of the tomatoes nestled in the crevices of each pasta noodle.
This one will stay on the regular rotation for some time.
Variations:  some minced anchovy (also high in umami) would make an interesting addition - depending on the salt level of the anchovies you'll need to adjust the salt contribution when stewing the tomato.
Ingredients
2 large Portobellos, sliced
8 oz Shitake mushrooms, sliced
2 cloves garlic, shaved or crushed
28oz San Marzano Tomatoes (whole or crushed)
1 lb pasta
1/3 cup olive oil
salt and pepper
Directions
Add oil to pan and heat over medium heat
Add mushrooms and stir, covering with oil
Adjust heat to low simmer and cook over low heat for at least 30 minutes
Add garlic and soften
Add tomatoes - if using whole, continue to stew until tomatoes soften
Prepare Pasta
Add pasta to sauce, serve with grated cheese
More delicious recipes
This one of the many fanastic recipes available on this blog