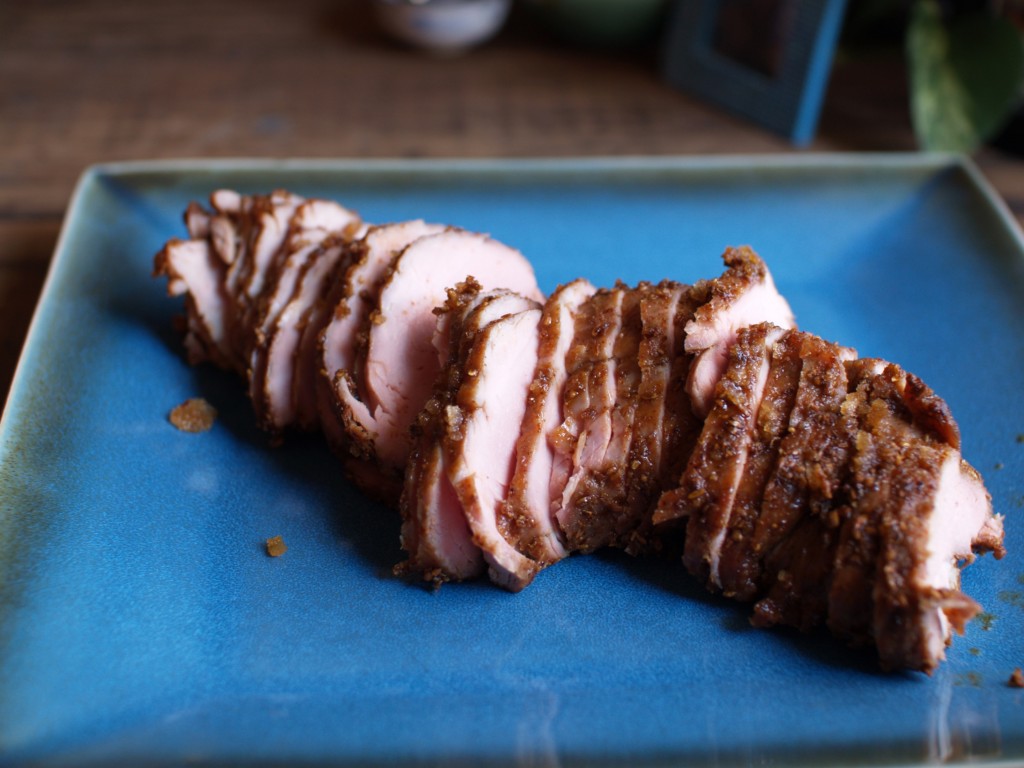 I'm doing the naming here and although this one may not pass an authenticity test for cultural lineage it passes the 'oh my god they ate it all' test.
I am routinely (and generally pleasantly) surprised by the memories that food evokes.  This dish emerged late on a weekend in which we roasted a leg of lamb with a Moroccan spice rub served with roasted root vegetables.  While preparing the spice rub for the lamb I was struck by fragrance of the toasted cumin and coriander.  It took me back to a dish that I made routinely many years ago which came to be known as 'Pork out of body' which as I recall was a take off on Pork Adobada.
The recipe and exact preparation for what was then a signature pork dish has vanished into the crevices of time.  I typed the recipe for this up and marched upstairs and laid it down.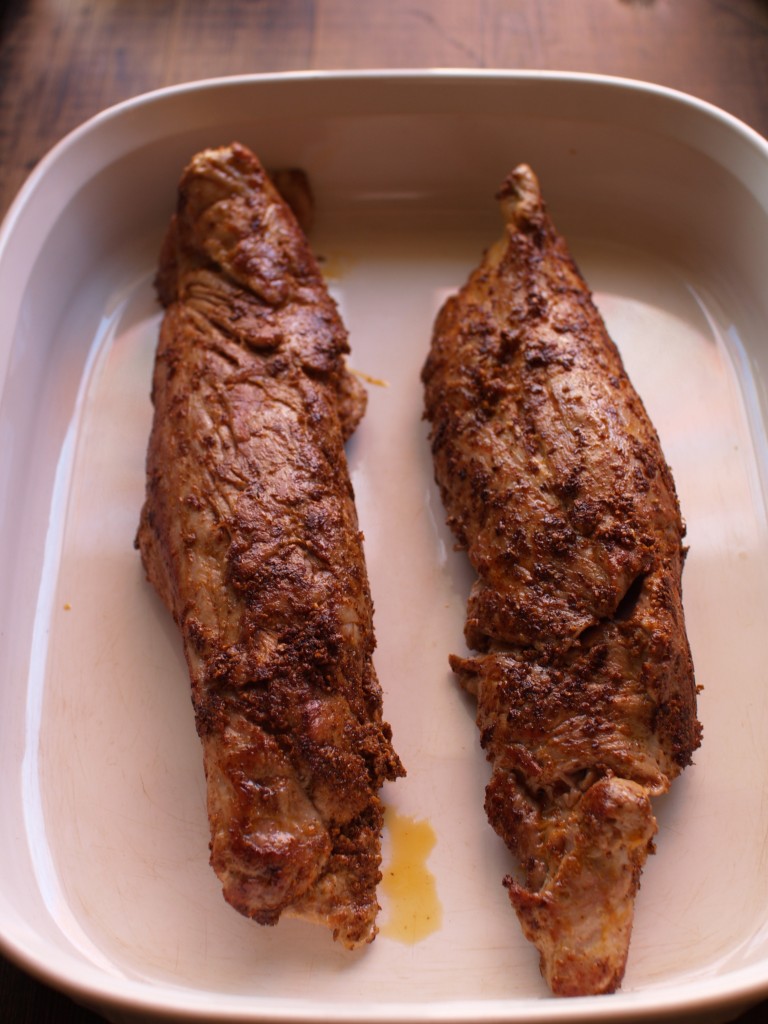 After browning - before glazing
The key to this dish is the toasted spices ground up before browning the pork.  The combination of coriander and cumin activated with a light pan toasting and ground up packs a potent punch of flavor.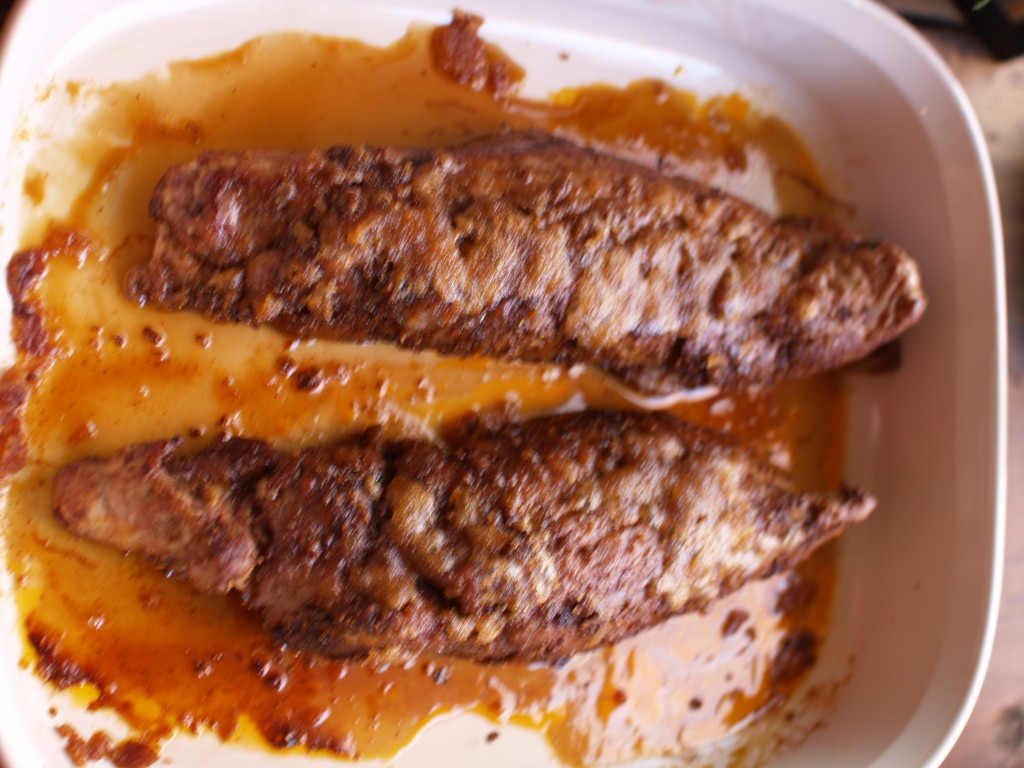 With glaze - emerging from the oven (and badly out of focus d'oh)
Ingredients
2 tsp salt
black pepper
1 tsp coriander seed
1 tsp cumin seed
2 tbs minced garlic
1 tsp chili powder
2-3 tbs olive oil
2 pork tenderloins
Glaze
1/2 cup brown sugar
1 tsp tabasco
Directions
toast coriander and cumin over medium heat, stirring to avoid burning
Remove from heat
Transfer to coffee grinder, mortar and pestle or mini-food processor
Add Salt and pepper
Grind to fine powder
Mix in small bowl with garlic and chili powder
Pork
Preheat oven to 350
Divide spice mixture and rub all over the pork loins
Heat a few tablespoons of oil in dutch oven or other oven safe pan
Brown pork in oil, turning 2 or 3 times to brown all sides
while the pork browns, mix the tabasco into the brown sugar in a bowl
Remove pork from stove top and apply glaze
I roughly pile it down the center of the loin. It will melt and carmelize over the pork as it bakes
bake for 20 mins check for 140 internal temperature
let the pork rest for 10-15 mins
slice thinly and serve
This is also quite excellent if allowed to cool and sliced very thin
More delicious recipes
This one of the many fanastic recipes available on this blog