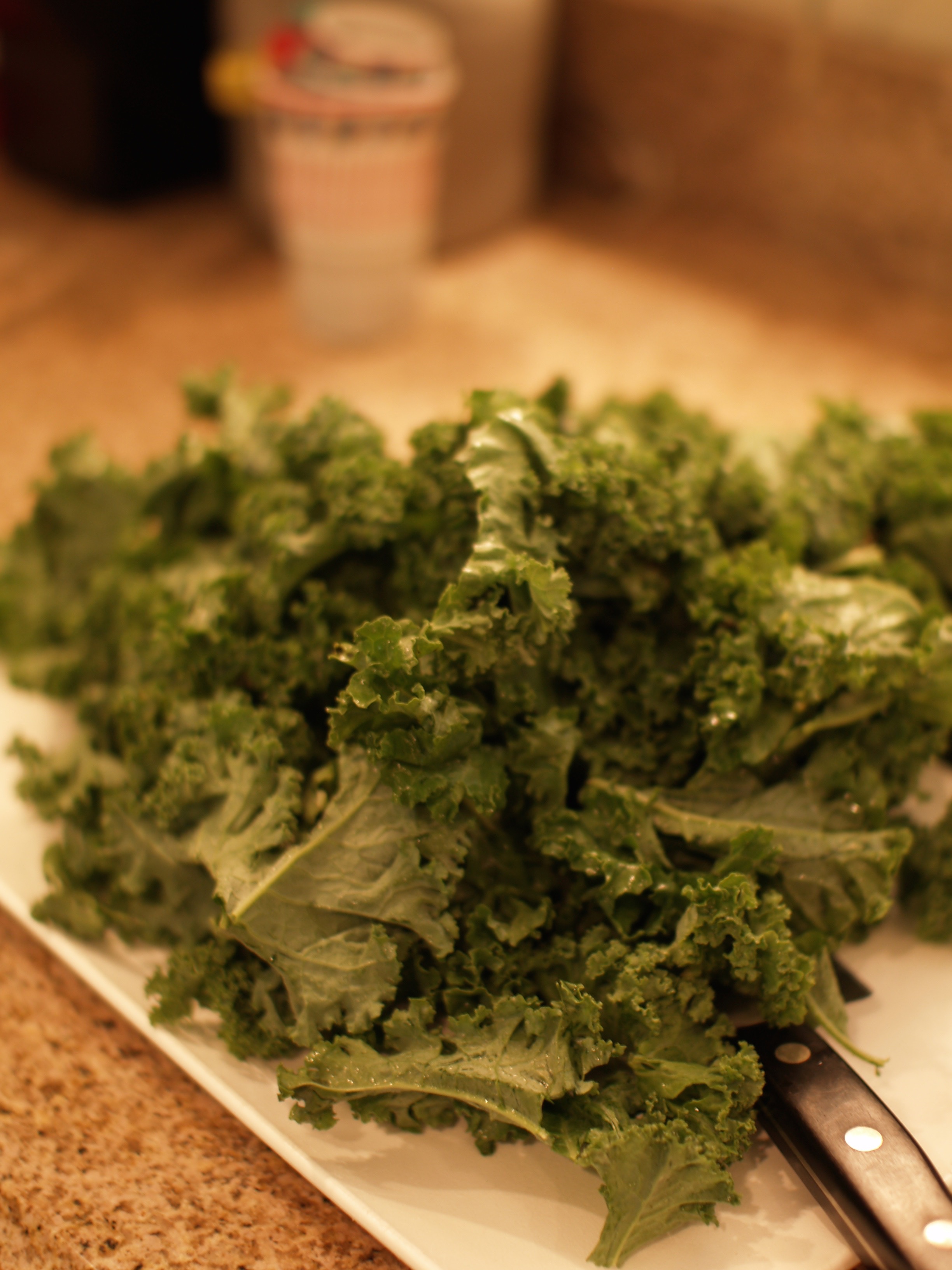 So Kale is all the rage and has been for some time.  I've seen 'Kale is the new black, bacon, beef [insert trendy term here]' shirts and recently came across this jewel custom text (which I have not read but can imagine doing well in a few crossover demographics).
If you want to see the change in interest in kale over time, check out this graph from Google.
Who knew that the high colonic fell so steeply from our collective consciousness
Using Google Trends as a proxy for general human interest, kale has steadily increased in popularity by four and one half times.  It is interesting to note (but orthogonal to our discussion here) that Brussel Sprouts have increased as well but have a significant seasonal dip in the summer.
I don't have side-swept bangs or sport an ironic mustache so I can hardly be characterized as a hipster but I've been using kale for a long time.  It holds up well to a variety of treatments - I routinely substitute kale in for collards or mustard greens, bake it, throw it in soups or stews as a hearty, firmer alternative to spinach.  Easily my favorite use of kale remains the kale salad.  Salads that is.  The salad presented here is a simple salad, the dressing for which is effectively eggless Caesar.  With Hot. Pepper. Flakes.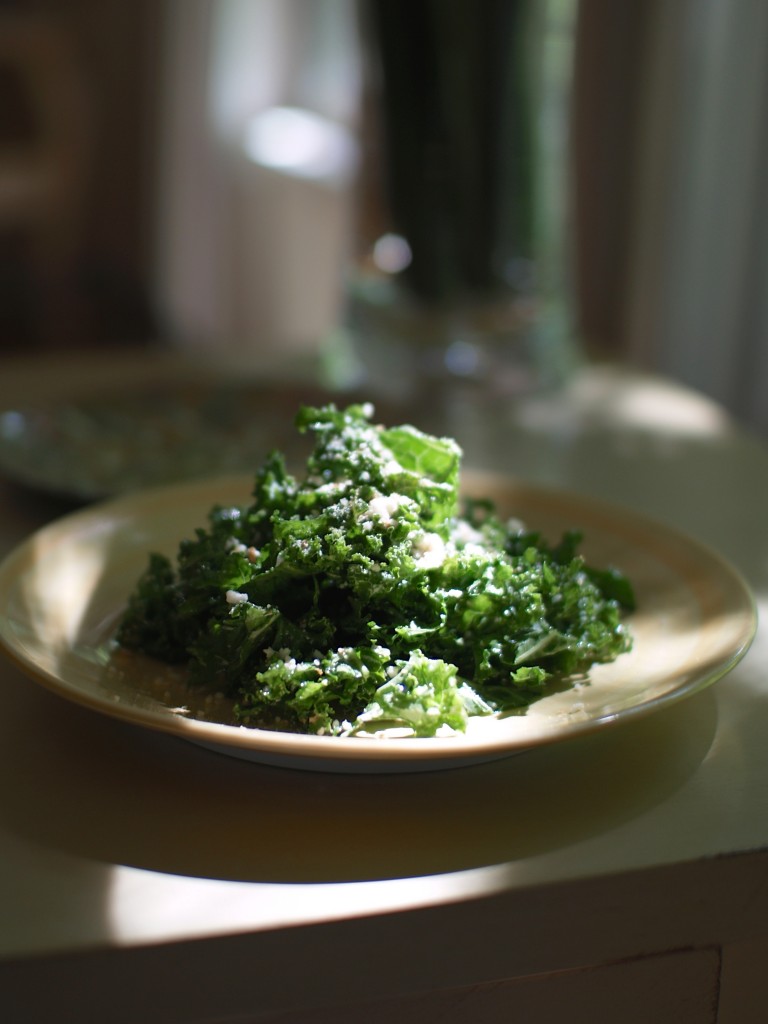 When making Kale salad you will be faced with the choice of kale - Black or Tuscan, Curly, or Baby – there is a lot of virtue in the fuller leafed kale - but it does require a bit more prep effort.
The glorious thing about kale salad and few others is that kale salad holds up to dressing even with the passage of time.  This salad will be as crisp the day after as it was the day it was made - in our house we rarely test this because leftover Kale salad is rare occurrence.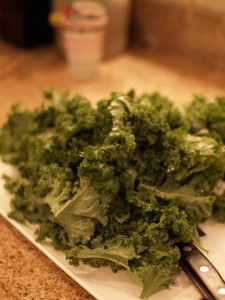 If you use full-leafed mature kale (as opposed to baby kale) remove the stem and central rib.  I run my fingers down both sides of the stem, stripping off the leaf and leaving behind the stem and main rib.  Reserve the stems (if you have rabbits or routinely run a juicer).
You should ensure that you give this salad 30 minutes to drink in the dressing and let the lemon do it's acidy thing to the kale leaves.
Ingredients
Dressing
1/2 cup extra virgin olive oil
1/4 cup lemon juice
2-3 cloves garlic, smashed (or micro-plane grated)
1/2 tsp sea salt
1/2 tsp red pepper flakes Salad
2 bunches kale (stripped from stems and chopped)
1/2 cup Parmesan cheese (grated)
Directions
Whisk together all of the dressing ingredients in a large salad bowl
Add the kale and toss to cover (at least 30 minutes prior to serving)
Toss in the cheese and mix well before serving
More delicious recipes
This one of the many fanastic recipes available on this blog