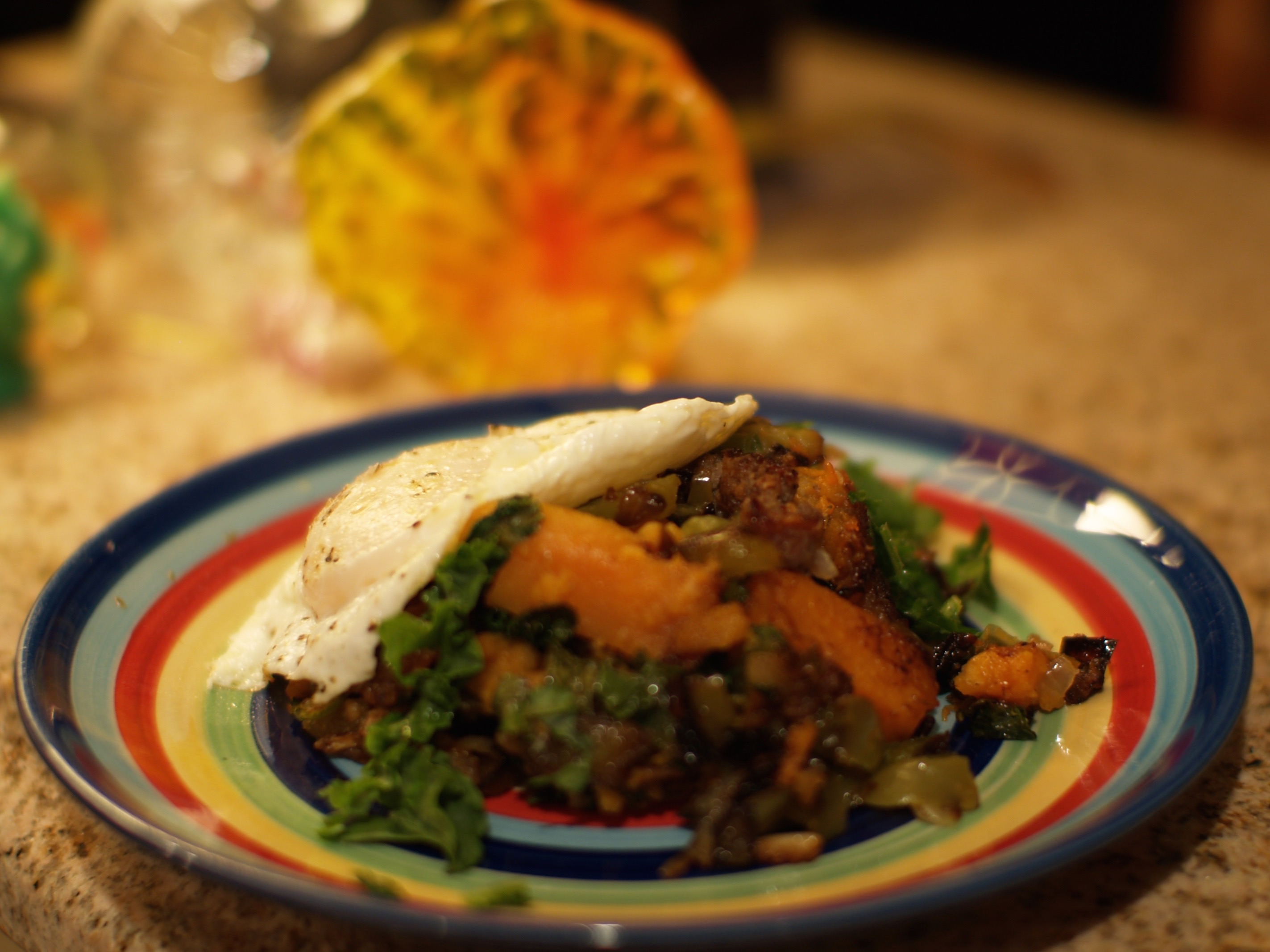 I'll save you the google search - there is no island named Huss Island in South Carolina.  That said in the hearts and minds of my companions this past weekend the patch of land we camped on was and always will be Huss Island.  I never met Huss but as I understand it he had a special affinity for the island we camped on.  Accessible only by boat and kissing the ocean on one side, the island is a remarkable reminder of the beauty of our planet.  The annual trip to Huss Island is equally remarkable - first as an homage to Huss who was taken from the earth too early and secondly to the group of friends that reunite each year to celebrate Huss and his island.
My son Charlie and I have tagged along for two years now and at first glance it was not clear if we were camping for a weekend or performing a resupply operation on the Bacon, Beer and Brown Liquor depot down the way.  Everything is counted in twelves or so it seems.  I'll leave you to your imagination to determine if that's pounds, cases and bottles or some variant thereof.
Notwithstanding the healthy ration of drink and salt tack, the food is always over the top.  Many are top notch cooks - all are top notch eaters.  And so it was on Sunday morning as we prepared to pack out that we assessed the remaining food stuffs.  Sweet potatoes left over from the fire grilled ribeye meal the night before, onions, green peppers and a spectrum of meats including bacon, breakfast sausage and hot Italian sausage were all present.
The stovetop hummed with a 15 inch cast iron skillet, browning the now diced and mashed sweet potato along with the sweet onion and bell peppers.  The cast iron provided a nice crust on the hash browns - eggs went down in another skillet and within a few minutes we were feasting on bowls of sweet potato hash.  Within minutes it became known as Huss Island Sweet Potato Hash.
I neglected to grab photos of the hash and we soon after wrapped up our stay on Huss Island.  As we departed the island, seemingly as loaded down with gear people and dogs as when we'd arrived we slowed when passing an oyster bed and bid farewell to Huss again.
The hash was such a hit with Charlie that I made this again last night for dinner.  I threw a few sweet potatoes in the oven and baked them the night before and then refrigerated them overnight.  Leave them wrapped in foil on the beach for maximum verisimilitude :-)
I also chopped in a bunch of kale for some additional crunch.
You can take this dish meatless as well - if you back out the sausage, start with 2 tablespoons of oil to get the veg going and be sure to taste for salt.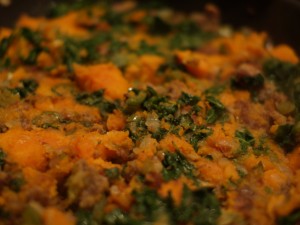 Ingredients
1 lb breakfast sausage
4-5 Sweet Potatoes, baked, cooled and chopped coarsely
1 large onion, diced
1 green pepper, diced
2 cloves garlic, smashed and minced
1 bunch kale, ribs removed and chopped coarsely
salt (to taste)
Directions
break up sausage in a large skillet and begin to brown, cook for 5-7 minutes
add garlic, onion and bell pepper
stir occasionally until peppers and onion soften and take on some color
add sweet potato and smash with spatula to cover bottom of skillet
turn over in sections (trying to get some browning/carmelization here)
cook for 7-10 minutes
toss in kale and cover
serve with eggs
More delicious recipes
This one of the many fanastic recipes available on this blog