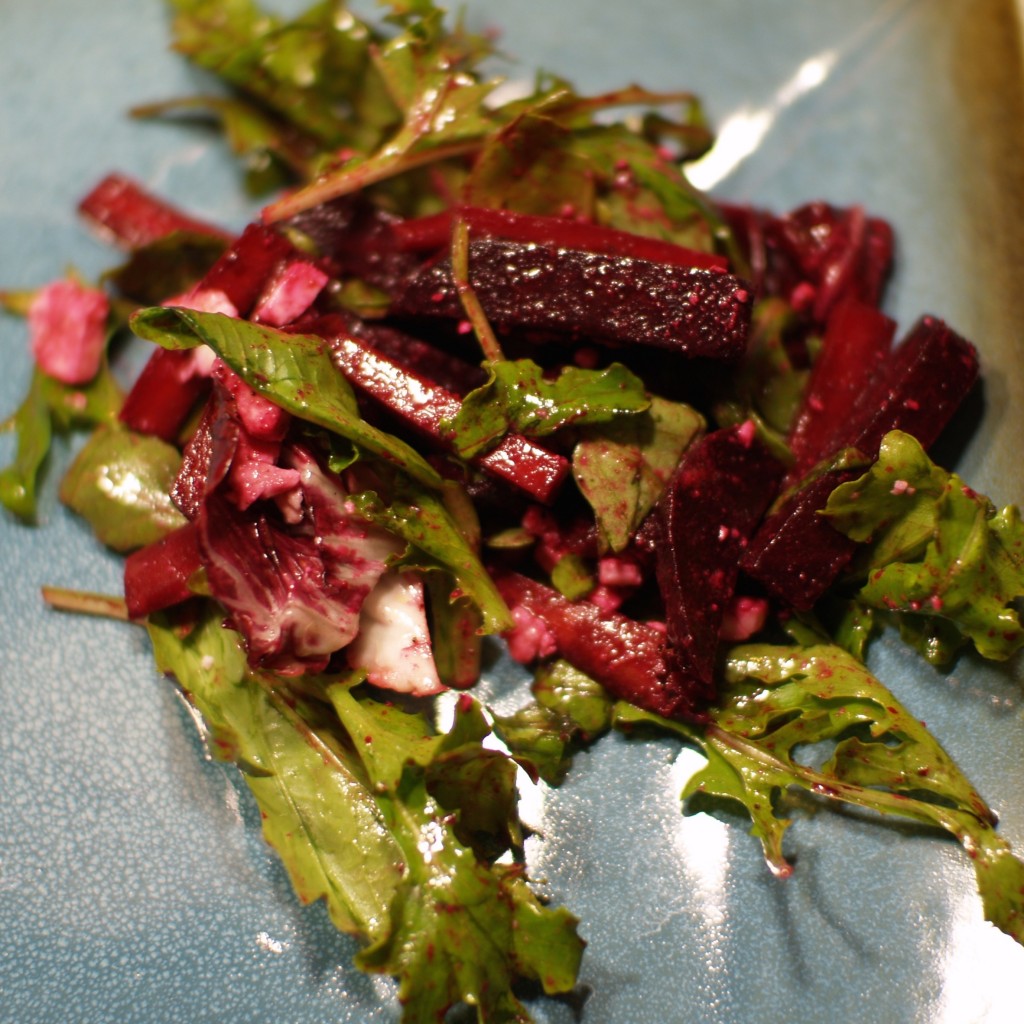 The queue of unpublished recipes (and as yet unwritten blog posts) continues to grow and this past weekend increased the depth another notch.  We had guests in for the weekend and proceeded to roast a leg of lamb - Moroccan style along with roasted root vegetables.  I'll work on publishing those shortly.
We added this salad to round out the meal and it went quickly.
The honey glazes the cooked beets and carrots providing a slight hint of sweet while the white wine vinegar opens up caramelization and provides a tart bite.
I used Feta cheese in this but a nice goat cheese would work just as well.
Adapted from Food & Wine
Ingredients
1 tbs butter
2 tbs olive oil + 1 tbs
4 large red beets (peeled, halved and sliced into 1/4" moons)
4 large carrots (peeled and 1/4" discs)
2 tsp honey
3 tbs white wine vinegar + 1 tbs white wine vinegar
1 tsp cumin
mixed greens
1/2 cup feta (crumbled) - or goat cheese
Directions
heat 3tbs olive oil and butter in skillet
saute beets and carrots, stirring occasionally
add honey and 3tbs white wine vinegar and stir, coating all of the vegetables
salt and pepper to taste
remove from heat (I let them cool in the pan)
whisk 1 tbs olive oil and 1 tbs white wine vinegar in large bowl
add mixed greens and feta
toss
add cooked beets and carrots
add cheese and toss
More delicious recipes
This one of the many fanastic recipes available on this blog