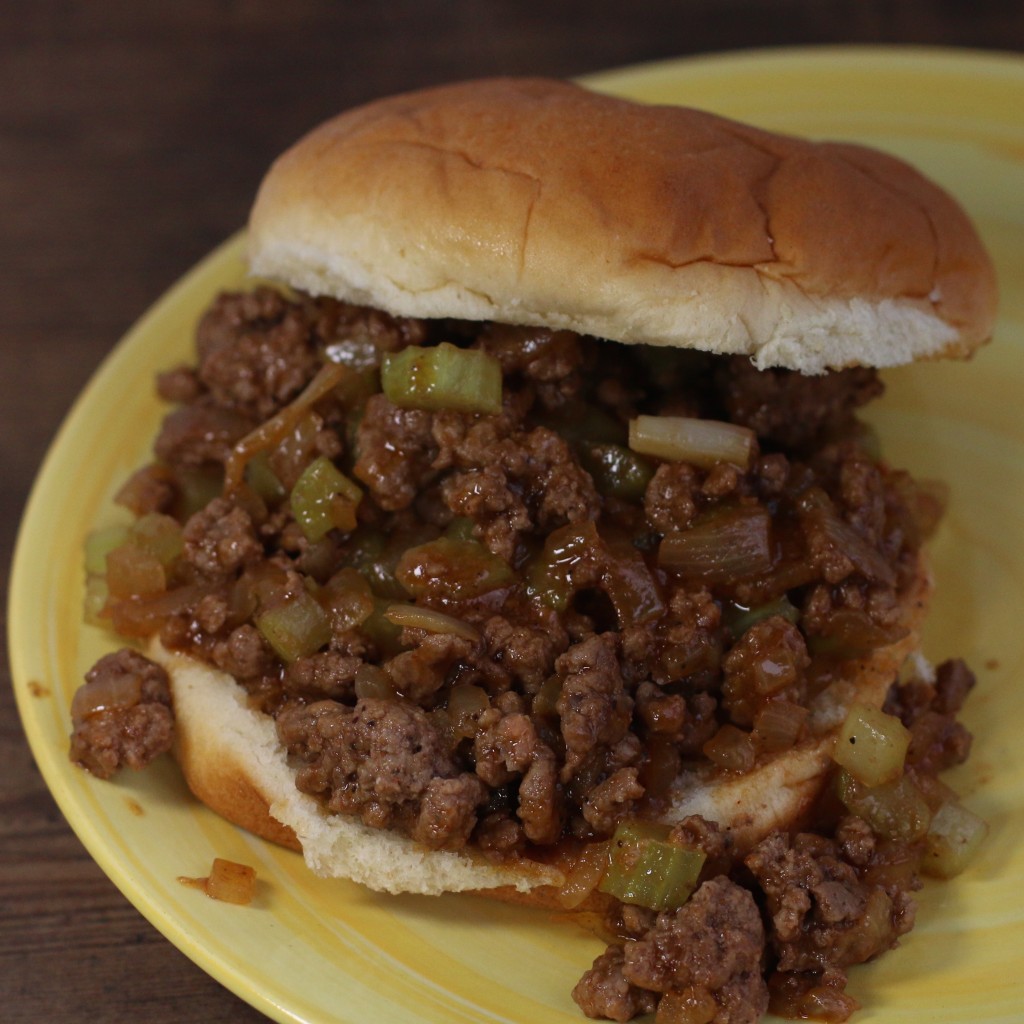 I cannot count the number of times I've made and/or eaten Sloppy Joe.  We ate sloppy joe frequently as children and it's a goto dish when simple comfort food is ordered up.
My memories of sloppy joe include the cheap white bread buns, the crunch of celery and in particular the tang of the store bought barbecue sauce coupled with ketchup that formed the sauce.  By the time I started making sloppy joe I could no longer find the sauce of my youth.
I went through several phases of improvisation, using Garlic Power and ketchup, other store bought sauces and ketchup, homemade barbecue sauce and ketchup.  While all were good, there was a nostalgic yearning for the sauce combo of my youth.
I had a recent exchange with my mother, pondering this exact question.  She indicated that the brand of sauce was Open Pit Original BBQ Sauce, 18-Ounce (Pack of 3).  She then landed the bomb that she had since found it and that..well let's say the memory was better than the current offering.  I am content to have the memory and use whatever store bought sauce I have on hand in conjunction with ketchup.
I will point out that the recipe below is for one pound of ground beef.  I usually double or triple the recipe as my man-child puts a dent in the sloppy joe like nobody's business.
Ingredients
1 lb ground beef (I use ground chuck)
1 yellow onion diced
3 stalks celery diced
1/2 cup barbecue sauce
1/2 cup ketchup
salt to taste
Directions
brown ground beef in dutch oven or frying pan
add onion and celery and saute along with beef
stir in bbq sauce and ketchup
simmer for 15-20 minutes
serve on white hamburger buns
More delicious recipes
This one of the many fanastic recipes available on this blog