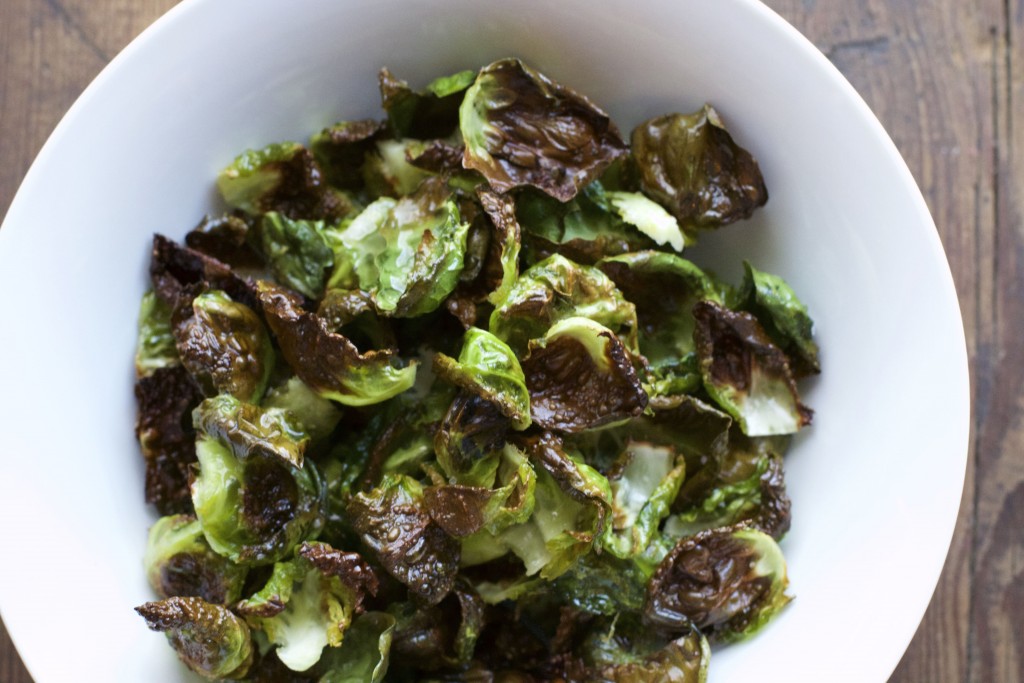 If your house is like mine there is always a congregation around the kitchen when preparing food with friends.  Less so if it's only family with teenagers :-(  Our setup is pretty sweet with a bar height counter behind the stove so guests can be safely out of the work zone and still visit.  We always try to put up some light appetizers, nuts, cheese, a dip of some sort etc.
As much as I love plowing through a plate of cheese I've been searching for tasty alternatives to support the paleo effort.  Enter brussel sprout chips.
The prep work is easy, if a bit tedious.  With a paring knife in hand, I strip the outer leaves from each sprout and carve away a bit of the stem.  I continue this until the leaves become too tight to easily remove and put the leaves in one bowl and the remaining brussel sprout hearts in another.
Toss with your oil of choice (I used olive oil) and spread out on a parchment or foil line cookie sheet.  Put in a 350 degree oven and flip the leaves once or twice - 15 minutes or so will crisp them up.
Remove and sprinkle some sea salt and serve.
Super simple and slightly addictive.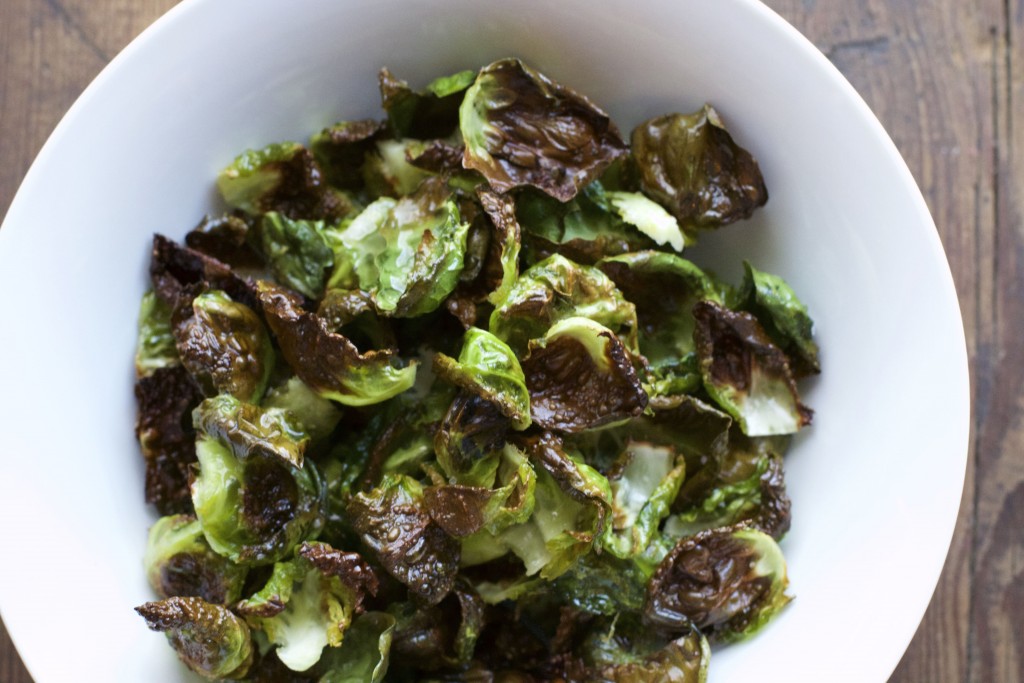 Ingredients
1 lb brussel sprouts, leaves removed (save hearts for another dish)
2-3 tsp olive oil
sea salt to taste
Directions
preheat oven to 350
Remove leaves from each sprout
toss with olive oil to coat
layout leaves in single layer on parchment covered cookie sheet
bake for 15 mins flipping leaves twice (pull them early if they start to brown excessively)
sprinkle with sea salt and serve immediately
More delicious recipes
This one of the many fanastic recipes available on this blog