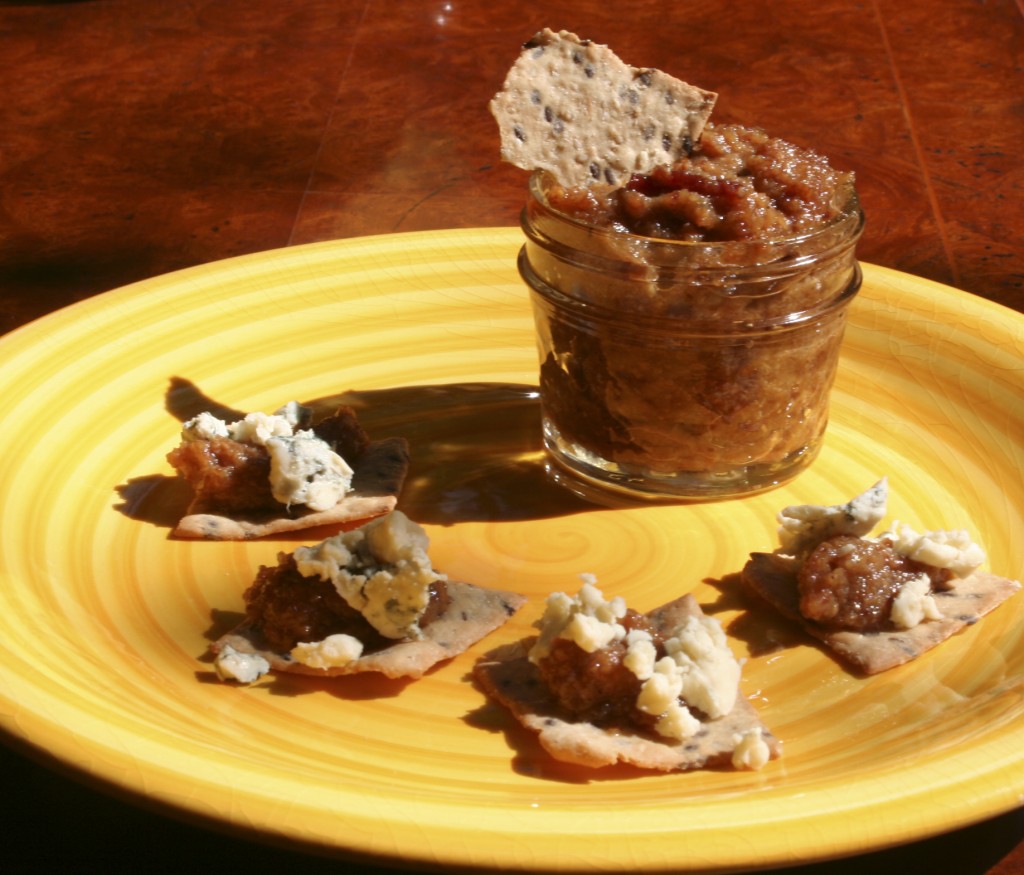 I must say that the mention of bacon jam is met by others with equal parts revulsion and intrigue.  Imagine if you will a savory bite with smoke (bacon), a hint of sweet (onions, brown sugar and maple syrup) and a pop of tart (vinegar) - that's bacon jam in a nutshell.
Now imagine many dishes to which one would add bacon - a BLT, eggs, burgers, salads and so on.  Now imagine each of those transformed by using bacon jam instead - a BLT (or my favorite variant the BLTC - a BLT with cheese) where the bacon flavor melds with the sweetness of a summer ripe tomato and the crisp taste of an aged cheddar.  Eggs atop a dollop of bacon jam are transformed with a layered mix of smokiness and sweetness.  Apply bacon jam to some toasted baguette for an interesting twist on croutons in a salad - you may find the greens left in the bowl as folks dive into these bacony crisps.
I can assure you that having bacon jam in the fridge will be a siren song - always imploring you to figure out how to integrate it into the dish de jour.
Now when it comes to making bacon jam there is a spectrum of opinions on ingredients and prep.  The common elements are certainly bacon and  onion.  From there things get a bit crazy with mustard, vinegar, tomato, maple syrup and coffee playing starring or supporting roles (or in some cases relegated to the audience altogether).
Some puree the jam into a paste while others cut the onions thickly and allow the long cook to create a soften texture with visually distinct ingredients.
In my opinion it's worth experimenting and different uses may drive you to mix it up.
The recipe below is an amalgamation of different recipes.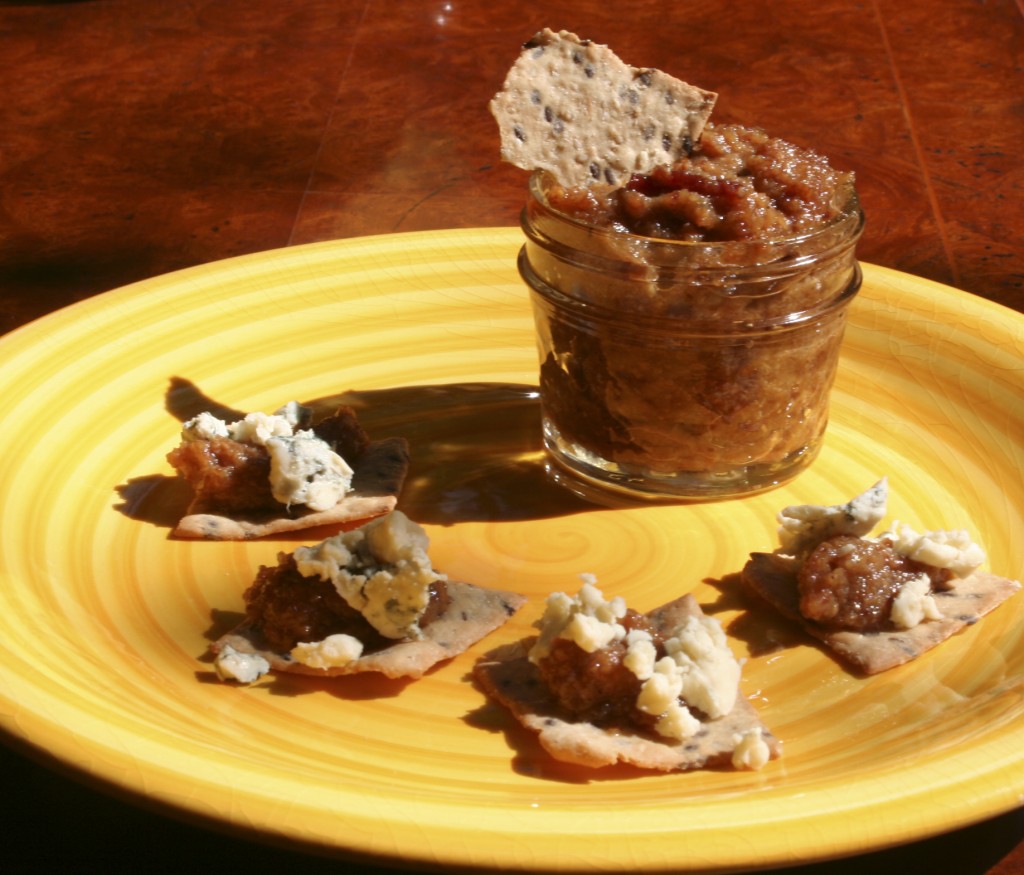 Ingredients
1 1/2 lb bacon (cut into 1" chunks)
3 large sweet onions (sliced)
1/3 cup brown sugar
1/2 cup strong black coffee
1/3 cup apple cider vinegar
3 tbs maple syrup
1 tsp dijon mustard
Directions
add bacon to heavy bottomed dutch oven (or large skillet) over medium heat and cook until bacon browns but is not too crispy
remove bacon to drain and ditch all but 1-2 tbs of oil (or add to your bacon fat jar in the fridge which you can use to sauté veg or even pop popcorn)
cook onions over medium heat until very soft (10-12 min)
mix remaining ingredients into pot and stew over low heat for 30 mins (or until mixture begins to thicken)
stir in reserved bacon and give it a good stir
stick blend or grind in food processor (or leave it chunky for a different mouth feel)
let cool and move to sealed containers for storage in the fridge - it should last 3-4 weeks but never does
Serving
Dish out bacon jam and return to room temperature for spreading on warm bread
you can gently heat it in the microwave if your impatience or timing so requires
Here I've topped crackers with a bit of bacon jam and blue cheese crumbles.
More delicious recipes
This one of the many fanastic recipes available on this blog