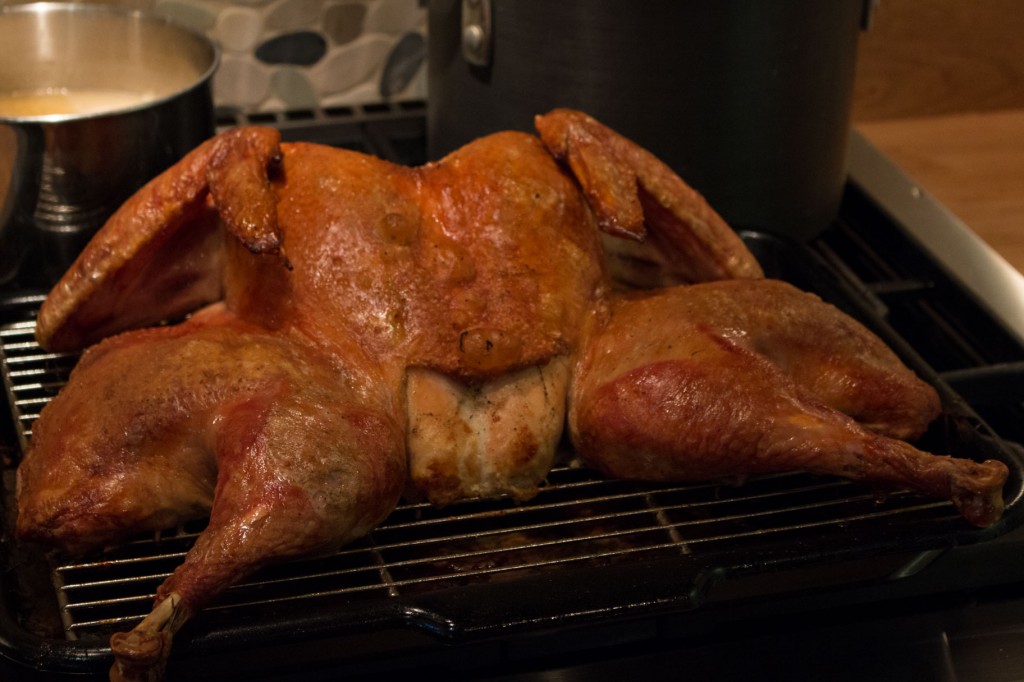 Thanksgiving is behind us and it was epic.
With the spatchcocked chickens under my belt, I spatchcocked a 16.5 pound turkey. A lemon zest, salt and pepper dry brine applied and a quick 100 minute roast at 450 degrees and we enjoyed the most moist and tender roasted turkey ever.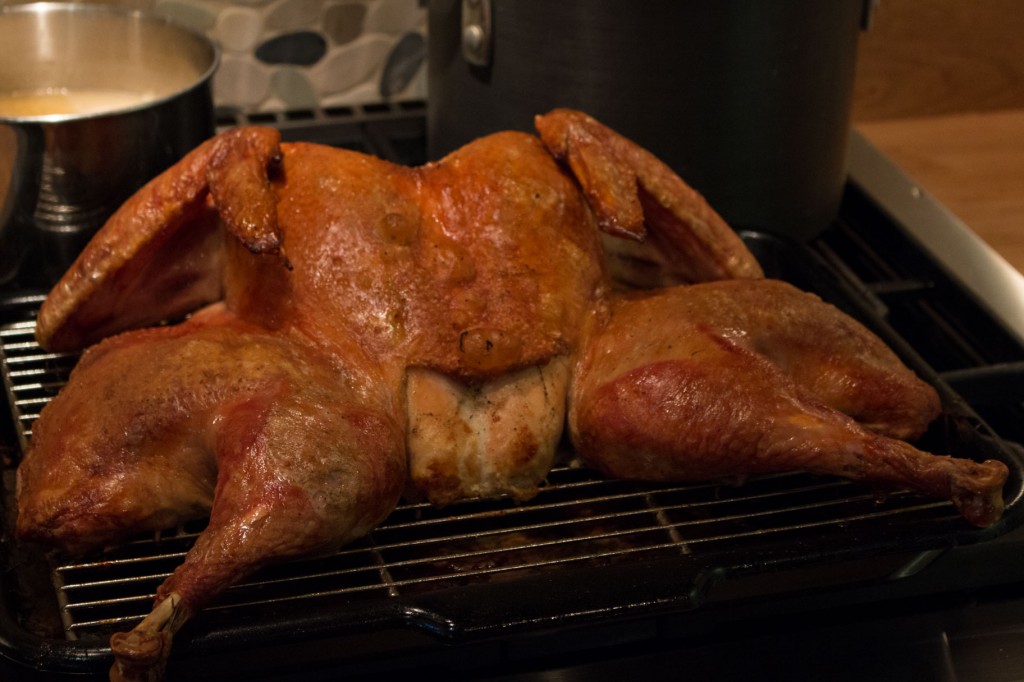 We had guest chefs in the house and the ladies produced pumpkin and pecan pies with homemade Vodka pie crusts. My brother in law KB delivered a killer Kalamata Olive vinagrette to top the Beets a la plancha, goat cheese and greens salad. We put out roasted Brussel Sprouts prepared simply with lemon zest and topped with fresh lemon juice, salt and pepper.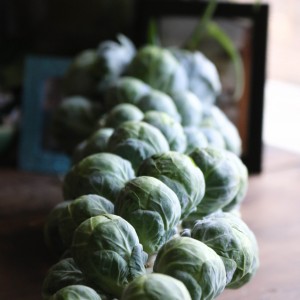 Mashed potatoes, stuffing and a nice pan gravy rounded out the main event.
Friday we made gyoza and KB dished up a killer katsudon. No shortage of eating or fellowship.
Prior to Thanksgiving we hosted a simple dinner for some friends. With the impending Thanksgiving preparations underway my goal was to prepare something simple, hearty and tasty.
Enter the Ash-e-joh. Ash e joh is a Persian 'barley' soup. Barley is just the beginning though. With four different types of beans and a variety of greens and finished with fresh lemon juice this soup has a bright flavor profile.
I first had Ash e joh ten or twelve years ago. I was intrigued enough to go looking for a recipe. That search led me to The Soup Peddler's Slow and Difficult Soups: Recipes and Reverieswhich in spite of it's title has 30+ recipes for soup - most of which are not particularly difficult nor particularly time consuming to make. There are far denser collections of soup recipes available - the story telling that weaves amongst the recipes is fun and I continue to consult the book on occasion.
The recipe below deviates from The Soup Peddler's reflecting some changes I've made over the years for both preference and convenience.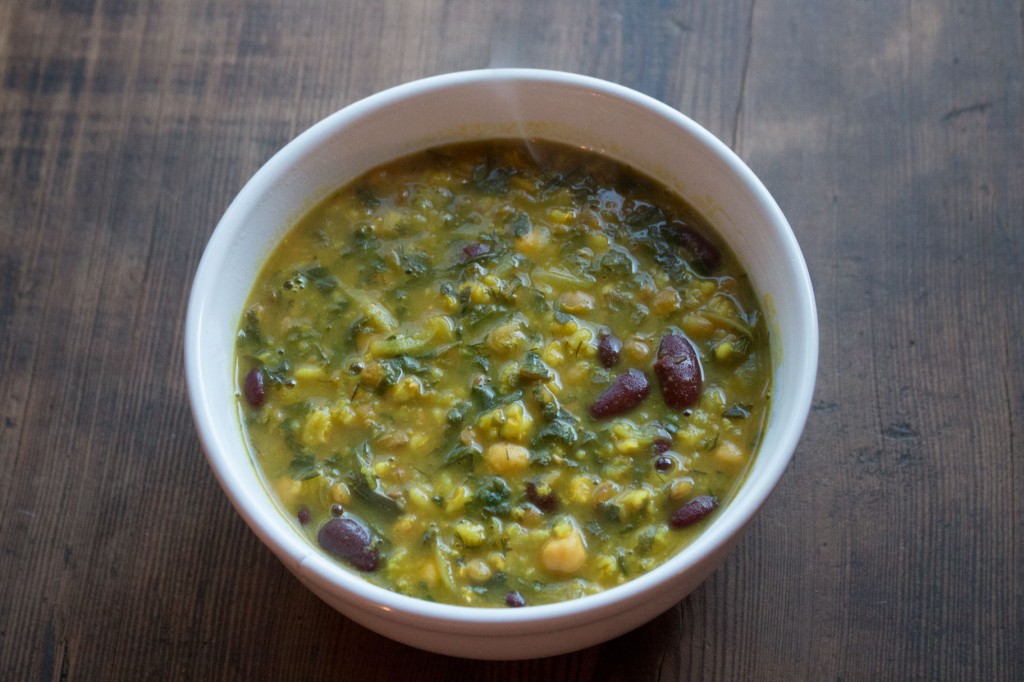 60 cookies

15 minutes

15 minutes
Ingredients
1 tbs vegetable oil
2 yellow onions sliced into thin strips
3 tbs turmeric
2 15oz cans garbanzo beans, drained
2 15oz cans dark red kidney beans, drained
1 cup pearl barley
1 cup lentils
1 cup white rice
2 bunches parsley, chopped
1 bunch cilantro chopped (optional for those with a strong OR6A2 thing
2 bunches scallions chopped
1 bunch fresh dill, finely chopped
2 cups spinach, finely chopped
2 cups kale, chopped
6-8 cups stock (chicken or veg)
Salt and pepper to taste
2 lemons, juiced
Directions
Heat oil in a stock pot and simmer onions until translucent
Add Turmeric and stir for 1-2 minutes
Pour in canned beans, barley and lentils
Add stock and simmer for 20 minutes
Add rice and ensure there is enough stock to cover
Simmer for 15 minutes
Add greens and simmer for another 10-15 minutes
Remove from heat and stir in lemon juice
More delicious recipes
This one of the many fanastic recipes available on this blog