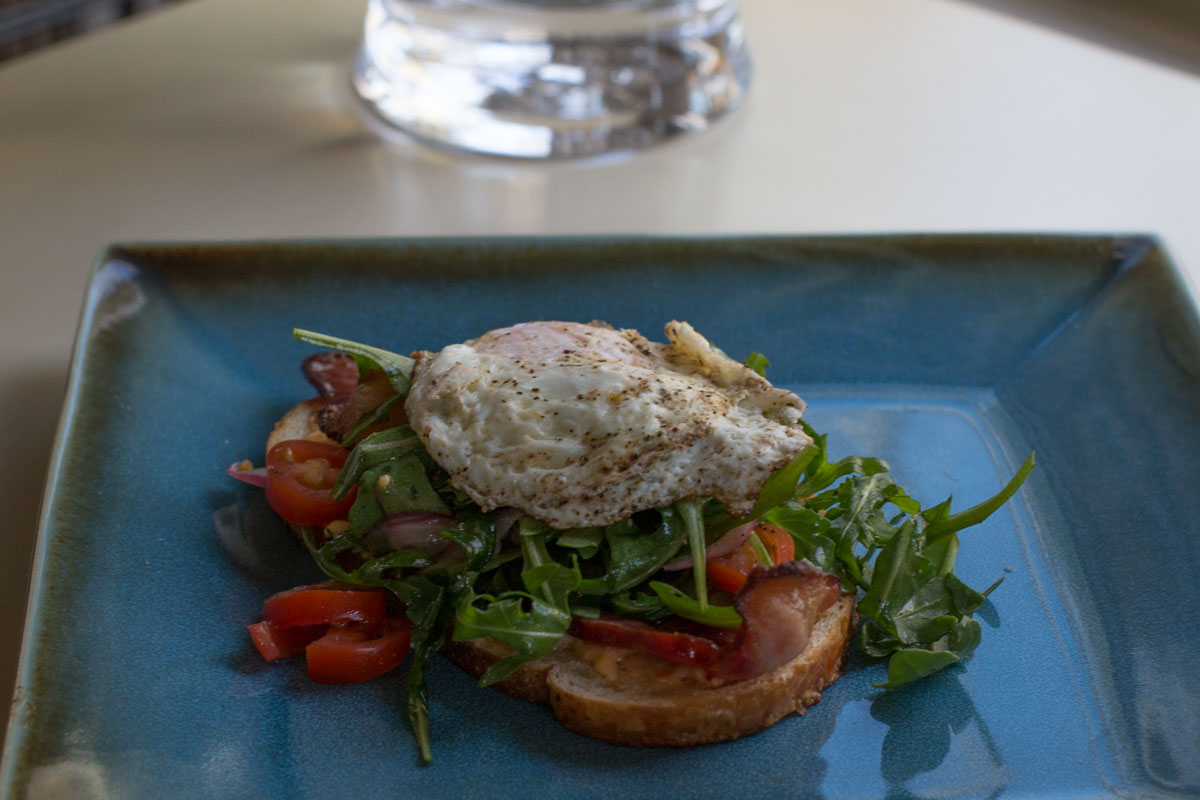 I favor the savory for breakfast and this sandwich brings together all the elements that I value to start the day (although as I age more infrequently).
High quality bacon, grilled sourdough, a schmear of pimento cheese and the peppery bite of arugula with an oil, vinegar, shaved onion and tomato salad, topped with an overeasy egg - ultimate indeed.
I won't repeat my encouragement to go not just for real bacon but good bacon.  As a recent recipient of a Bacon of the Month gift from Zingermans I put the Nueskes Applewood Smoked Bacon to the task for this sandwich.
Finally, if you haven't done the breakfast salad I would urge you to try this combo.  The acidic bite of vinegar brightens the flavor of the entire dish and salad provides a contrast in taste and texture.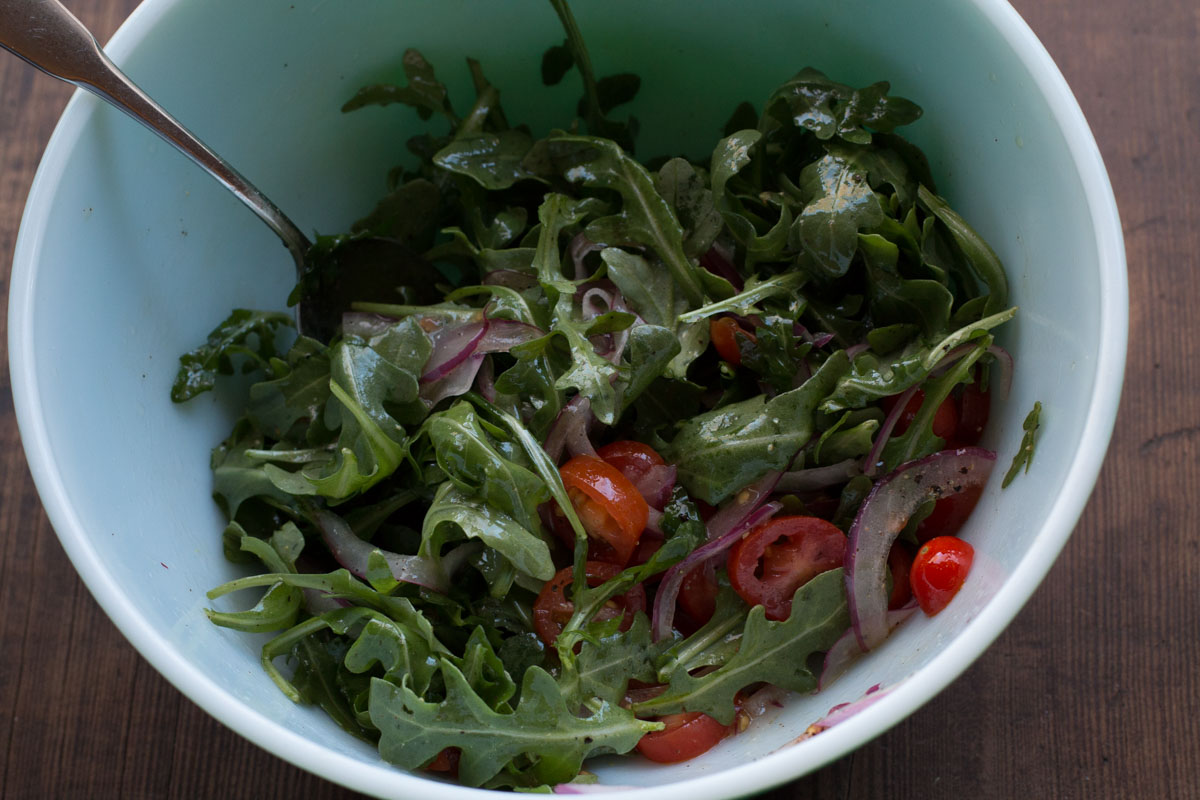 Hyperbole?  You decide.
Ingredients
Topping
1/2 cup arugula
3 tbs olive oil
1 tbs white wine vinegar
1/4 red onion shaved into crescents
6-8 cherry tomatoes, halved
Main Dish
4 strips bacon
6 tbs pimento cheese
2 slices sourdough or other good bread
1 tbs butter
2 eggs
Directions
Preheat oven to 375
Place bacon in oven on parchment or foil lined lipped cookie sheet
Bake for 20 min or until crispy
Mix the salad topping in a bowl, dress and salt to taste
As the bacon approaches done, butter one side of bread and place buttered side down in frying pan
Smear half of the pimento cheese on each slice of bread
Warm until bread is crispy and pimento cheese begins to soften
Remove to plate
Cook eggs until desired doneness - over easy is best for this
Place salad on top of pimento cheese
Top with Egg and serve
More delicious recipes
This one of the many fanastic recipes available on this blog