I think about food a lot.  Eating it, cooking it, the history and evolution of it, the literary description of it and talking about it (often to the chagrin of my lovely wife).  I'll have a meal that tickles some interest - in a cuisine or technique or a memory of meals past and run with it, reading, researching, cooking and eating down some rabbit trail of experience until the next topic emerges.  Weaving this into the fabric of everyday life creates and rekindles memories.
I started comestibl.es just over a year ago with the hope of documenting and sharing my continued explorations of the foodscape.  In the last year I've published over 50 posts ranging from where to buy asian ingredients to tales of epic dinner parties.  Countless other recipes were prepared only to be left on the cutting room floor.  I've lost my voice along the way (the dry spell of early '15) only to find my back to the more relaxed place of today.  Work and real life have challenged my desire and ability to post regularly.   The darkness of the winter months challenged my photography skills.  The hectic pace of summer found me cooking without time or interest to post.
The upside has been rediscovering writing and photography.
The most surprising aspect of working on comestibl.es is the rekindling of memories of my life.  The ground beef hash of my childhood becomes Thai Curry ground beef (albeit not prepared in an almond colored countertop electric frying pan).  Making Pimento cheese stirred memories of childhood food wars.  And so it goes.
I look forward to seeing what the next year brings.  The summer has been filled with new dishes several of which will appear here over the next few weeks.
Thanks for visiting comestibl.es and being a part of this journey.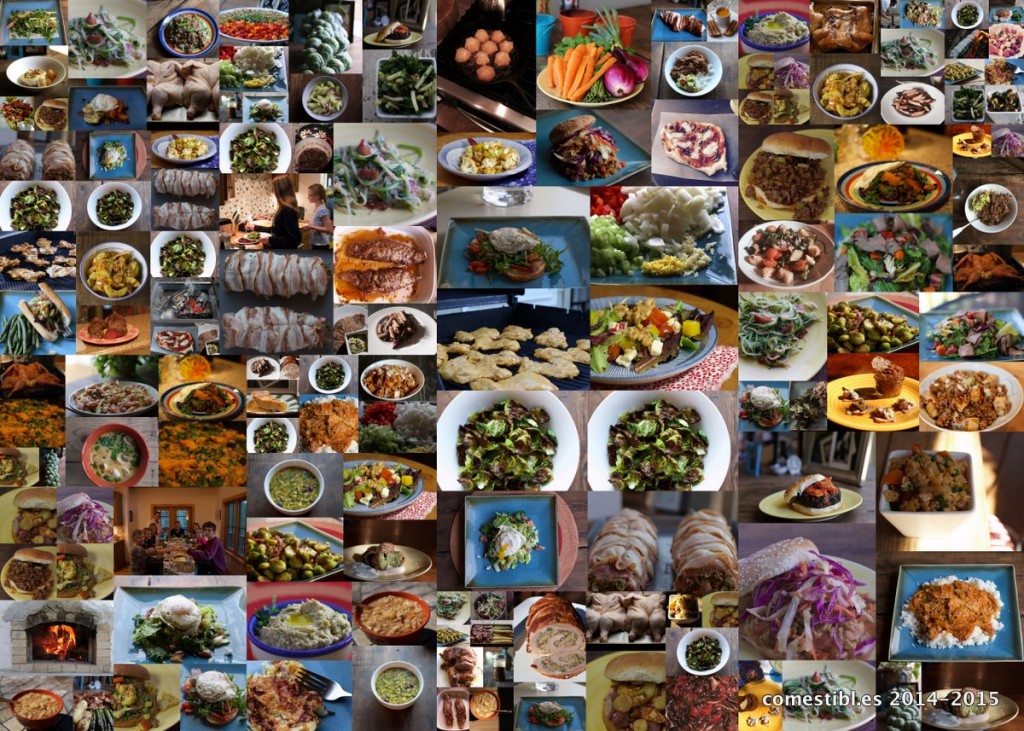 More delicious recipes
This one of the many fanastic recipes available on this blog